A wedding is a special occasion for the bride and groom alike. It is the start of a new chapter, the beginning of a path that will lead to new memories and exciting moments spent together. It is a fascinating event that people dream about and have certain visions for. And of the items associated with weddings, the food is usually at the top of the list.
The cake tasting, deciding the finest wine to pair with the food, and the combination of entree, main course, and dessert that will be served require a lot of considerations on your part. But most often, you struggle to make a final decision. After all, you want it all to be perfect!
Here are some tips that can help you finalize a wedding menu:
1. Give yourself ample planning time
You don't want your big day to be marred with confusion and food ruined by a hastily-picked caterer. This is why you need to take your sweet time planning, evaluating options, and deciding appropriately so that you and your guests enjoy every delicacy on the menu. You need to dedicate some effort to the process by researching the options well.
One of the best things to do is ask for advice during the planning phase. Sit with reliable wedding planners, friends, and family members to ask for their advice while also looking for any recommendations they might have. Your wedding venue might also have food options you can compare with third-party caterers and make the appropriate decision.
Is there an Italian wedding soup recipe you tried recently and want to have at your wedding, or have you always imagined having lobster served as the main course? You can have it all depending on the expertise of the caterer you hire for the event. You deserve the best, but you need to spend time to find the best food for your wedding.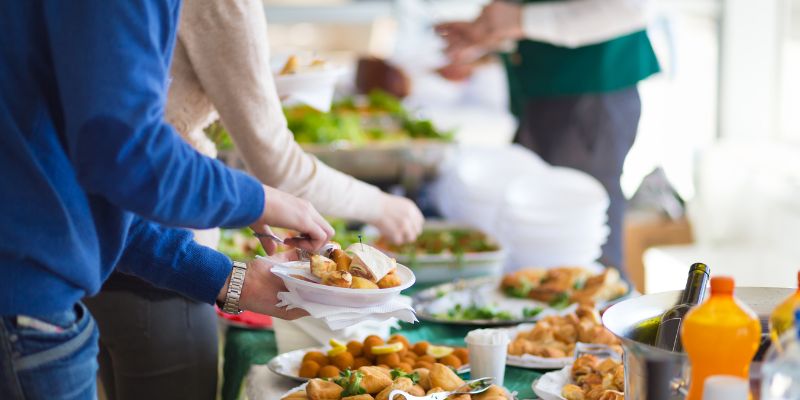 2. It is important to set a budget
Establishing your budget is the first step in arranging your wedding cuisine. Choose the average amount you are willing to pay for each visitor. The number of visitors, whatever extras you want to include, and the serving method will require your consideration. Costs will vary depending on the style. Therefore, be flexible if you're attempting to keep the expenses lower. For example, plated menus will necessitate servers, increasing prices. A shared table, however, will be less expensive.
Be frank and truthful while discussing your final budget as well. Your caterer will work with you to come up with suggestions based on your preferences, even if it is low. For instance, sharing the wedding cake by plating it in place of a dessert course or a sharing platter instead of appetizers can work effectively.
You'll Also Like: The Ultimate Apple Mortgage Cake: A Mouthwatering Dessert with a Story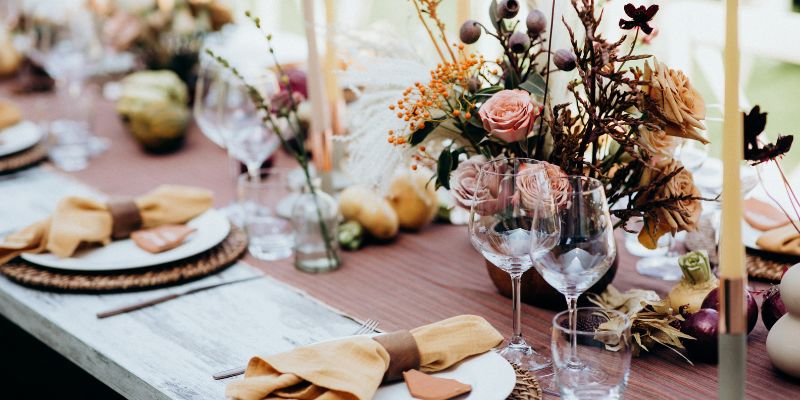 3. Find inspiration when you can
Many couples are unsure of where to start when they sit down to discuss their wedding food choices with their caterer. So don't worry if you don't already have a clear idea of what your menu will look like. There are many different ways to find inspiration. Consider a food group that you might enjoy first. For instance, a historical era, a country, or a wedding theme.
If you want to emphasize your roots in a different culture, consider your heritage. Examining your relationship in the past is an additional choice. Is there a favorite spot you both genuinely loved going to? Even your menu can convey a story if it references memorable occasions. It definitely makes for a fantastic topic of conversation. For example, the food that you ate on your first date can become the main course or dessert at your wedding.
4. Try sticking to a menu that is appropriate for the season
The weather when your wedding is scheduled can have a lot of sway over the meals you serve. Warmer months call for lighter dishes; in winter, you can go for soups and roasts. You should also consider the season because of the vegetables and fruits you plan to serve. You want fresh produce because it is packed with flavor rather than preserved items.
If you are planning to serve seafood and chicken along with fresh salads, the summer season is best for this meal. The varieties of squash and root vegetables you can get in the winter are fabulous and make for an exciting menu. Sticking to a seasonal menu means keeping the guests hooked and the event exceptional simultaneously.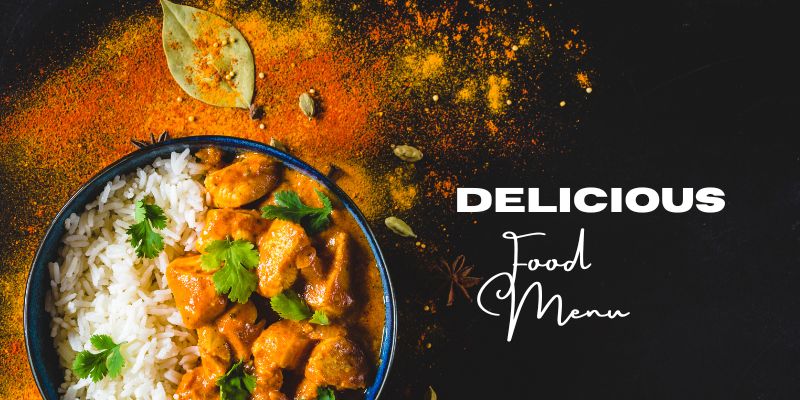 5. Your venue will influence your menu choices too
Similar to this, couples must think about the location of their wedding. First, choose the most well-liked local cuisine in the area if you're hauling everyone away for a destination wedding. Can you add something to the wedding buffet that will captivate your out-of-town guests? Fusion food is another choice, which combines the local cuisine with that of the foreign setting.
See if any nearby farms can supply the necessary components. In this way, your wedding will promote environmentally friendly farming. Second, consider the environment. Which would you choose: a formal lunch or a fun family barbecue? Also, will your wedding be held inside or outside? If it's outside, discuss any potential issues with your caterer. Before the reception begins, you don't want the royal icing on the cake to start melting off.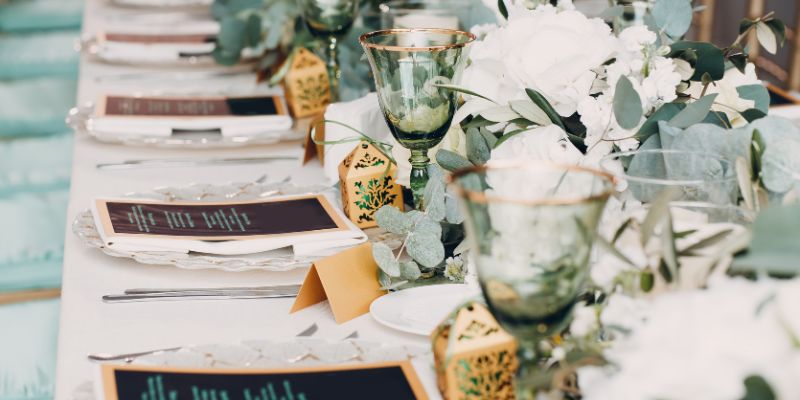 6. Pick a preferred serving style
There are several serving styles you can pick from. It all depends on your personal taste, the preferences of the family, and the type of guests that will be part of the wedding. The common styles include:
Plated meals: As the name indicates, each meal is served individually to each guest.
Buffet: The self-service option where everyone fills their plate with whatever they want.
Family style: This serving is truly traditional, involving massive bowls and platters where all members of a family or guests at a single table share the meal.
Serving stations: This is an iteration of the buffet style where guests ask waiters at specific serving stations to plate their meals for them.
You'll Also Like: Does Pizza Hut Have Salads? A Comprehensive Investigation
Conclusion
A wedding is a dream becoming a reality for many, and the food is a crucial part of how you imagine the whole event going down. However, you need to make some effort for your vision to become a reality. Great-tasting food is one reason people enjoy attending weddings, and your guests will remember yours for how good or bad the food was on yours. So use the tips mentioned above to plan a delicious menu.