Are you ready for a mind-blowing adventure in the world of Carrabba's Blackberry Sangria, where you'll whip up a homemade drink that will knock your socks off? This recipe is a crowd-pleaser, and it's easy to see why. It's a heavenly mix of flavors that will transport you to nirvana.
Carrabba's Blackberry Sangria is a dream in a glass. It's a dazzling fusion of succulent and tangy blackberries, blended with the richness and nuance of a superb red wine. As you gulp down this drink, you'll feel the burst of blackberry ecstasy on your taste buds, followed by the cozy hug of wine.
But this recipe is more than just a drink. It's a way to bond with your peeps and make awesome memories. Imagine having a chill hangout with your buddies or fam, where you crack jokes and giggle. Carrabba's Blackberry Sangria becomes the main attraction, a drink that not only tickles the senses but also strengthens ties and friendships.
Whether you're kicking back on a hot day or partying hard on a special occasion, Carrabba's Blackberry Sangria is the bomb. Its refreshing qualities make it a rad drink for those scorching summer days, while its stunning colors and wicked flavors make it a festive drink for any celebration.
In this article, we'll teach you how to make Carrabba's Blackberry Sangria in your own crib, from the art of picking the coolest ingredients to the thrill of making this homely drink. Get ready to go on a yummy trip that will boost your homemade drink game and bring some Carrabba's magic right to your own kitchen."
You'll Also Like: Discover the Irresistible Flavor of Hooters Daytona Sauce
What You'll Need for the Perfect Sip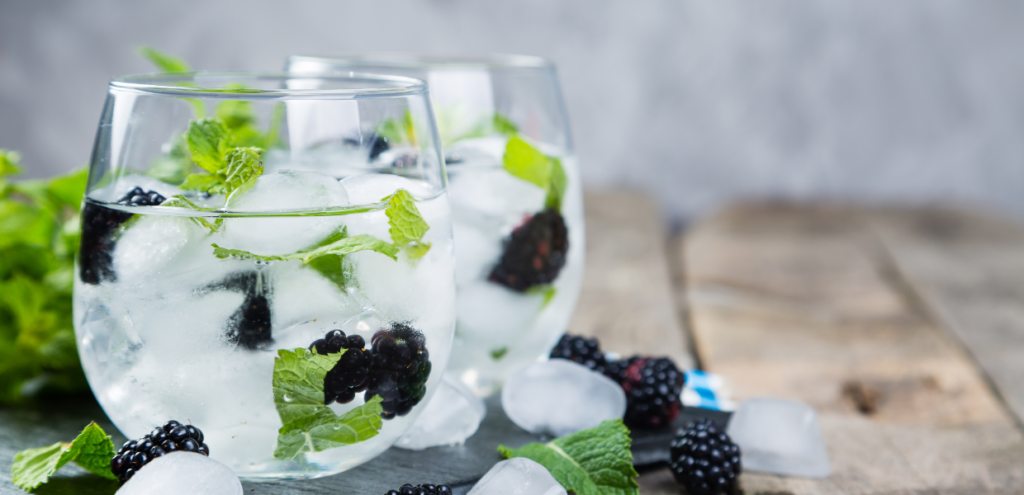 To whip up Carrabba's Blackberry Sangria, you'll need the following ingredients:
Fresh blackberries: These are the main attraction, so get some fat and juicy ones. You'll need about 2 cups of blackberries for this drink, but feel free to add more if you're feeling extra.
Red wine: This is the foundation of your sangria, so pick one that has rich, fruity vibes. We suggest a Merlot or a Cabernet Sauvignon, but you can also try other kinds of red wine. You'll need about 4 cups of wine for this drink, or one regular bottle.
Blackberry brandy: This is a booze that adds some sweetness and depth to your sangria. It also boosts the blackberry flavor and smell. You'll need about 1/4 cup of blackberry brandy for this drink, but you can tweak it to your liking.
Peach schnapps: This is another booze that adds some sweetness and fruitiness to your sangria. It also matches the peachy notes of the wine and the cranberry juice. You'll need about 1/4 cup of peach schnapps for this drink, but you can adjust it to your preference.
Cranberry juice: This is a juice that adds some tartness and color to your sangria. It also balances out the sweetness of the other stuff and gives your sangria a refreshing edge. You'll need about 1/2 cup of cranberry juice for this drink, but you can change it to your taste.
Orange juice: This is a juice that adds some brightness and citrus flavor to your sangria. It also goes well with the wine and the blackberries and gives your sangria a zesty kick. You'll need about 1/2 cup of orange juice for this drink, but you can modify it to your liking.
Ice: This is a must-have ingredient that keeps your sangria cool and refreshing. You'll need enough ice to fill your glasses when you serve your sangria.
You'll also need a big pitcher, a muddler, and some glasses to serve your sangria.
A big pitcher: This is where you'll mix all your stuff and let them chill in the fridge. Make sure it's big enough to hold all your liquids and fruits. A glass or ceramic pitcher is awesome, as it won't mess with the taste or color of your sangria.
A muddler: This is a thing that helps you smash the blackberries and squeeze out their juices. You can use a wooden or metal muddler, or any other thing that can do the job, like a spoon or a fork.
Some glasses: These are what you'll use to serve your sangria to your peeps. You can use any kind of glasses you like, such as wine glasses, tumblers, or mason jars. Just make sure they're cold before you pour your sangria over ice.
How to Make Your Homely Magic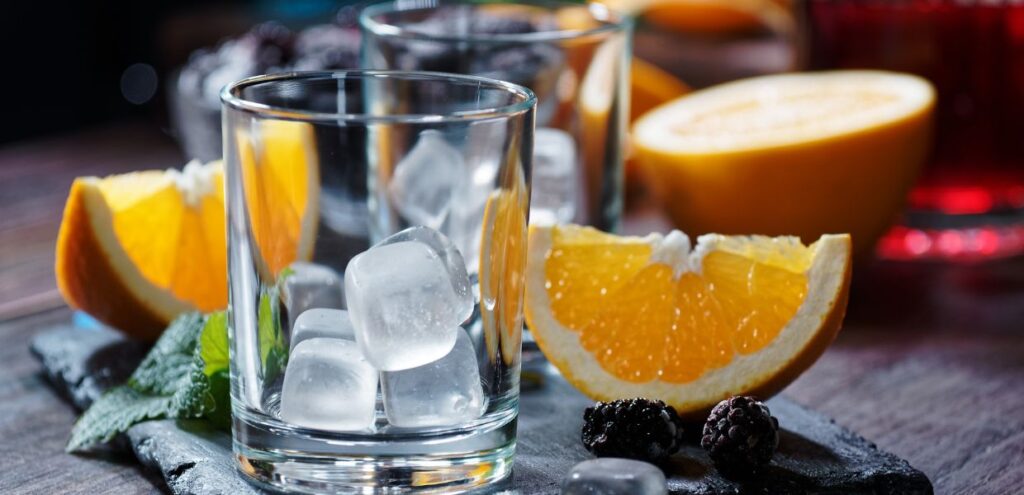 Prepare to embark on a delightful adventure as we unveil the secrets to crafting your very own Carrabba's Blackberry Sangria. With just a few simple steps, you'll be savoring the enchanting flavors of this homemade elixir. Let's get started:
Begin by giving your blackberries a gentle wash, ensuring they are clean and ready to release their luscious juices. Once rinsed, place these jewels of nature into the welcoming embrace of your pitcher.
Now, take hold of your trusty muddler, a simple tool that holds the power to unlock the hidden depths of the blackberries. With a gentle touch, press down and lightly mash the berries, allowing their juices to flow forth and infuse the sangria with their captivating essence.
Moving on to the wine selection, seek out a red wine that boasts rich, fruity undertones. Allow your senses to guide you towards a Merlot or a Cabernet Sauvignon, two magnificent companions that harmonize beautifully with the blackberries. With grace, pour this elixir of the gods over the awaiting blackberries in the pitcher. Give it a good stir, ensuring every precious drop of wine finds its place among the fruit.
Now, it's time to add a touch of magic. Reach for the blackberry brandy, peach schnapps, cranberry juice, and orange juice, each a secret ingredient that adds its own unique charm to the sangria. As for quantities, let your personal preference be your guide, but for a harmonious flavor, consider adding 1/4 cup of each liqueur and 1/2 cup of each juice. Stir everything together, allowing the flavors to dance and intertwine, creating a symphony of taste that will leave you spellbound.
Ah, patience is now the key. Tenderly place your pitcher of ambrosial goodness in the cool sanctuary of the refrigerator. Allow it to rest and mingle for at least 4 hours, or if you can resist the temptation, let it bask in its own alchemical transformations overnight. During this time, the flavors will deepen and intensify, reaching their peak of perfection.
The moment has come to unveil your creation and share it with loved ones. As you prepare to serve, fill your glasses with ice, for it is in the chill of the ice that the sangria finds its refreshing embrace. With a steady hand and a touch of ceremony, pour your masterpiece over the glistening ice, letting it cascade into the waiting vessel.
Should you desire to add a touch of elegance, consider garnishing your glasses with fresh blackberries and slices of citrus. These simple adornments not only add a visual feast to behold but also offer a burst of extra flavor that dances upon the palate.
And there you have it—a sip of homely magic, a taste of Carrabba's Blackberry Sangria that transports you to a realm of pure delight. So gather your loved ones, raise your glasses, and toast to the joy of creating unforgettable moments over a shared pitcher of homemade bliss. Cheers!
You'll Also Like: The Ultimate Apple Mortgage Cake: A Mouthwatering Dessert with a Story
Tips and Twists to Make It Your Own
Ah, the joy of creating Carrabba's Blackberry Sangria in the comfort of your own home! As you delve into the art of crafting this exquisite elixir, remember that it's your culinary canvas, ready to be painted with your personal touch. Let's explore some delightful tips and twists that will help you infuse your sangria with a touch of homemade magic:
Berry Bonanza: While blackberries are the stars of the show, why not embark on a flavorful adventure and explore the realm of other berries? Swap the blackberries for succulent raspberries or juicy strawberries to create a fun and fresh variation. For an explosion of colors and flavors, dare to mix and match different berries, creating a delightful medley that will elevate your sangria to new heights of deliciousness.
Bubbly Fun: Who doesn't love a bit of sparkle in their sangria? To make your drink more fun and festive, try adding a dash of sparkling water or soda. This easy trick will give your drink a bubbly kick, turning it into a cool and refreshing treat. The gentle bubbles tickling your tongue will make you smile, making your sangria the ideal drink for sunny days or happy occasions. 
Sugary and Tipsy Joy: The best part of making sangria at home is that you can make it just the way you like it. You can adjust the sweetness and alcohol level of your drink by adding more or less liqueur or juice. You are in control of the flavors, creating a smooth and satisfying mix that pleases your palate. Don't be afraid to try different liqueurs, such as raspberry or peach, to give your drink a special touch and tease your taste buds even more.
Wine Wanderlust: The choice of wine is a key element in crafting a truly remarkable sangria. Venture into the realm of possibilities by exploring different wines to suit your taste. Swap the red wine for a tantalizing Pinot Noir or a robust Zinfandel, allowing their distinctive characteristics to shine through. For a lighter and crisper sangria, consider using white wine instead of red. Just ensure that the wine you choose boasts fruity notes that complement the berries and liqueurs, creating a harmonious symphony of flavors.
Remember, in the realm of Carrabba's Blackberry Sangria, you are the master of your creation. Let your imagination guide you as you twist and turn, weaving flavors and textures into a tapestry of exquisite taste. Embrace the joy of experimentation, for it is in these delightful variations that you'll discover your own signature blend. So gather your ingredients, unleash your creativity, and embark on a journey that will redefine the boundaries of homemade bliss. Cheers to making Carrabba's Blackberry Sangria uniquely yours!
You'll Also Like: Deliciously Addictive: The Cardiff Crack Recipe 
Cheers to a Homely Delight!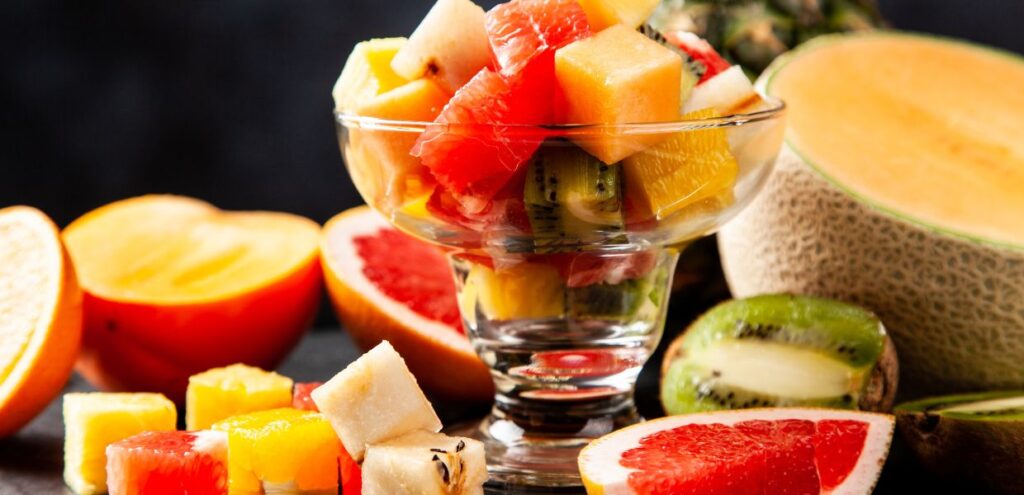 We hope you enjoyed reading this delightful guide on crafting Carrabba's Blackberry Sangria in the comfort of your own home. This refreshing beverage is perfect for any occasion, whether you're hosting a barbecue or indulging in a delightful seafood feast. It's also an excellent way to make use of any extra berries you may have in your refrigerator.
So gather your loved ones, raise your glasses, and relish every sip of this thirst-quenching elixir. Here's to the joy of homemade bliss! And always remember, the beauty of this recipe lies in its versatility. Make it your own and embrace the excitement of crafting your very own unique sangria.
There's something truly special about sharing a homemade drink with others and cherishing life's simple pleasures. Carrabba's Blackberry Sangria is more than just a beverage—it's an enchanting journey. A journey you can embark on and share with those who hold significance in your life. A journey that will fill your senses with happiness and anticipation. Even if you're just in your own backyard, it will transport you to the cozy ambiance of an Italian restaurant.
So why wait? Gather your ingredients, let your imagination run wild, and prepare to create some magical concoctions. Carrabba's Blackberry Sangria is eagerly awaiting your attention. And so are we. We would love to hear from you and see how your sangria turned out. Don't hesitate to leave a comment below or share your photos with us on social media. We can't wait to witness your culinary adventures and hear your stories.
Thank you for reading, and here's to many delightful sips!