If you love chicken wings, you probably know about Wingstop, the restaurant chain that specializes in serving wings with a variety of flavors and sauces. Wingstop has been in the business since 1994, and has earned a reputation for its delicious and high-quality wings. Among the many flavors that Wingstop offers, one of the most popular and distinctive ones is the Kajun Wings. These wings are coated in a special Cajun seasoning that gives them a spicy and savory kick. Wingstop Kajun Wings have a loyal fan base that can't get enough of their amazing taste and texture. In this article, we will explore the origins, ingredients, and appeal of Wingstop Kajun Wings. We will also show you how to make your own Kajun Wings at home using a simple recipe that mimics the Wingstop flavor. Whether you're a Wingstop regular or a curious wing lover, you'll find this article informative and mouthwatering. Let's dive into the world of Wingstop Kajun Wings!
A Brief History
Let's go back in time and remember the good old days when Wingstop, a popular place for chicken wing lovers, started serving amazing food in 1994. One of their most famous flavors was the Kajun Wings. Inspired by the delicious dishes from Louisiana, these wings were carefully made to be spicy and full of flavor, making people all around the world fall in love with them.
Wingstop became known for their tasty wings, and among them, the Kajun Wings stood out. They were created with a mix of special spices and herbs, giving them a fiery and strong taste. People couldn't resist the mouthwatering flavors that made these wings so special. They were crispy on the outside and juicy on the inside, and the combination of spices made them unforgettable.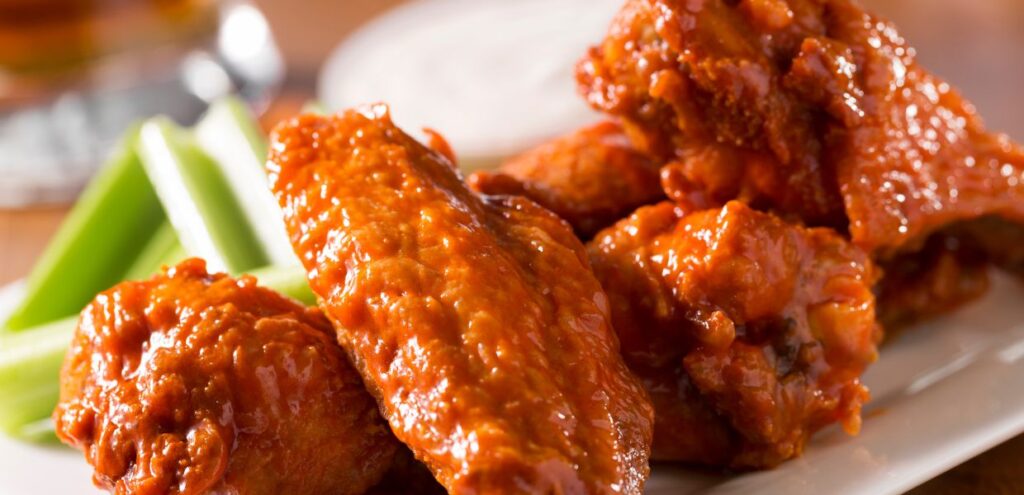 Everyone wanted to try Wingstop's Kajun Wings. People from different places came to taste these amazing wings. They became famous and loved by many because of their unique and delicious flavor. Even though Wingstop introduced new flavors, the Kajun Wings remained a favorite and a symbol of Wingstop's commitment to making great-tasting food.
Let's cherish the memories of those days when Wingstop's Kajun Wings amazed our taste buds. They became a part of Wingstop's history, reminding us of their passion for making tasty chicken wings that people couldn't resist.
You'll Also Like: How to Make Carrabba's Blackberry Sangria at Home
The Flavor Profile
Now, let's delve into the enigmatic flavor profile of these wings. Wingstop's Kajun Wings are all about audacity and complexity. The secret lies in their meticulously crafted spice blend, a tantalizing fusion of paprika, cayenne pepper, garlic powder, onion powder, and a host of other mystical spices. The result? A flawless equilibrium of heat, tang, and savory perfection that will leave you yearning for more with each succulent bite.
The Wingstop Experience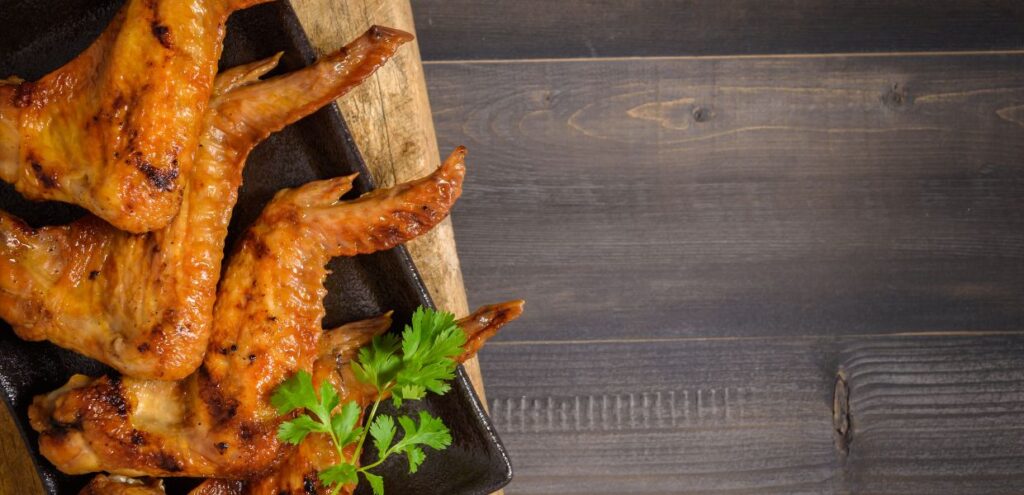 Ordering Wingstop's Kajun Wings is a lot of fun. Each wing has a lot of Kajun seasoning on it, which makes it look red and orange. When you bite into a wing, you can taste a lot of heat and flavor in your mouth. The seasoning has things like garlic, onion, paprika, and pepper in it. The wings are spicy, but not too spicy. They are very tasty and make you happy.
But what if you want to make Kajun Wings at home? Don't worry, we have this recipe for you. You can make your own Kajun Wings at home with some chicken wings and spices. You can fry them or bake them or air-fry them. Your friends and family will love them.
Are you ready to make some Kajun Wings at home? Let's get started with the recipe. You will make some delicious Kajun Wings that will make your mouth hot and your stomach full.
Recreate the Wingstop Experience at Home: Kajun Wings Recipe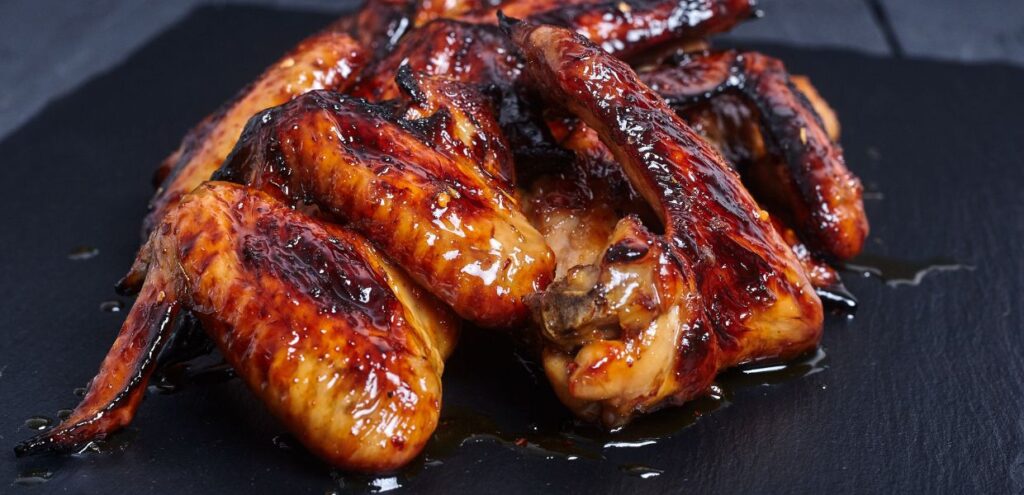 Now, it's time to indulge in your homemade Wingstop Kajun Wings. Serve them up as a standalone delight or get creative with dipping sauces like tangy ranch dressing or cool blue cheese. The choice is yours!
If you're eager to recreate the Wingstop experience in your own kitchen, here's a recipe to make Kajun Wings at home:
Ingredients:
2 pounds chicken wings
2 tablespoons paprika
1 tablespoon cayenne pepper
1 tablespoon garlic powder
1 tablespoon onion powder
1 teaspoon salt
1 teaspoon black pepper
Vegetable oil for frying
Instructions:
In a small bowl, mix together the paprika, cayenne pepper, garlic powder, onion powder, salt, and black pepper. This flavorful concoction is your homemade Cajun seasoning.
Place the chicken wings in a large mixing bowl and sprinkle them with the Cajun seasoning. Give them a good toss to ensure the spices are evenly coated, so each bite is bursting with flavor.
Heat up some vegetable oil in a deep fryer or large skillet to about 190°C (375°F). You want the oil to be hot enough to create that crispy exterior while sealing in all the juicy goodness.
Gently add the seasoned chicken wings to the hot oil, making sure not to overcrowd the pan. Fry them in batches for about 10 to 12 minutes, or until they turn a beautiful golden brown.
Once they're cooked to perfection, use a slotted spoon or tongs to carefully remove the wings from the oil. Give them a little shake to let any excess oil drip off, and voilà!
Alternatively, you can also bake or air-fry your Cajun Wings for a healthier option.
You'll Also Like: Deliciously Addictive: The Cardiff Crack Recipe 
Variety of Options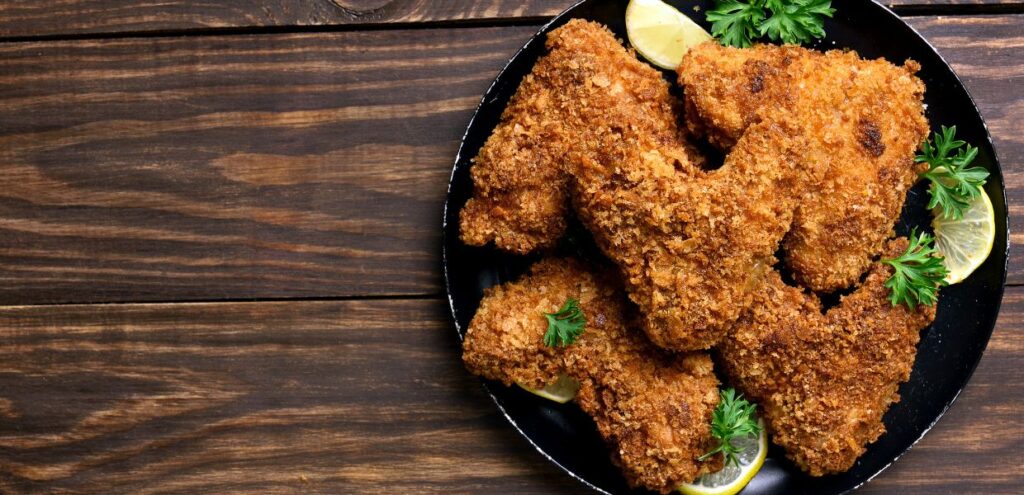 One of the reasons why Wingstop Kajun Wings are truly exceptional is their remarkable versatility. Not only are they incredibly delicious on their own, but they also possess the ability to be paired with an array of sauces and side dishes, allowing you to craft a personalized dining experience tailored to your preferences. Whether you prefer to dip them in tangy ranch dressing, indulge in the cool creaminess of blue cheese, or relish their natural flavors without any accompaniments, Kajun Wings offer a plethora of options that cater to your unique taste buds.
Let's explore some of the popular sauces and side dishes that beautifully complement Wingstop Kajun Wings, elevating your culinary adventure to new heights:
Louisiana Voodoo Fries: Indulge in a tantalizing combination of flavors with fries generously topped with creamy cheese sauce, zesty ranch dressing, and a sprinkle of Cajun seasoning. The harmonious blend of textures and tastes will leave your palate delighted.
Cajun Fried Corn: Immerse yourself in the delightful experience of sinking your teeth into a succulent corn on the cob, perfectly seasoned with the aromatic notes of Fry Seasoning and Cajun spices. Each bite offers a delightful burst of flavors that enhance the overall enjoyment of your Kajun Wings.
Celery and Carrot Sticks: Fresh, crisp, and wonderfully crunchy, these vegetable sticks provide a refreshing contrast to the spiciness of the wings. Their natural flavors and textures act as a palate cleanser, allowing you to fully appreciate the fiery and bold characteristics of the Kajun Wings.
Coleslaw: A creamy and refreshing salad that brings a touch of sweetness and a satisfying crunch to your meal. The combination of crisp cabbage, carrots, and a creamy dressing adds a delightful contrast to the intense flavors of the wings, creating a harmonious balance that will leave you craving for more.
With these delectable sauces and sides at your disposal, you can curate a culinary experience that satisfies your cravings and enhances the enjoyment of Wingstop Kajun Wings. So go ahead, unleash your creativity, and embark on a flavor-packed journey that will undoubtedly leave you with a satisfied palate and a contented smile.
You'll Also Like: Hennessy Cake Recipe: A Delicious and Boozy Dessert Delight
Enjoy Kajun Wings at Home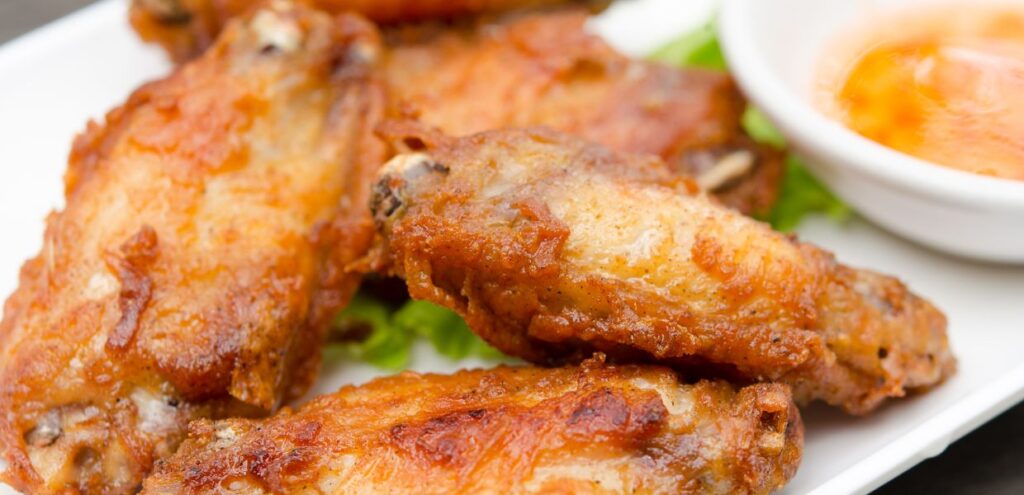 Wingstop Kajun Wings have become a sensation in the chicken wing world, pleasing your taste buds with their bold, spicy flavor. Whether you love Wingstop or just like tasty wings, Kajun Wings offer a great dining experience. The next time you want a flavorful and filling meal, try making Kajun Wings at home using our simple recipe. You'll be surprised by how similar they taste to the real thing!
Making Kajun Wings at home is also cheaper and healthier than ordering them from Wingstop. You can save some money and control what goes into your food. You can also make as many wings as you want and share them with your friends and family. You can have a fun and tasty time with your homemade Kajun Wings."
You'll Also Like: Is Fried Rice Good For Weight Loss? A Nutritionist Perspect
Conclusion
We really hope you enjoyed reading all about Wingstop Kajun Wings as much as we did. These wings are definitely not for the faint of heart, but if you're someone who loves a spicy and flavorful kick, they're just perfect for you.
In the article, we shared some fascinating history behind these wings, how they're made using a special blend of seasonings and sauces, and why Wingstop fans can't get enough of them. But guess what? You don't have to stop there! You can actually recreate these amazing wings at home with our simple and fun recipe.
All you need are some chicken wings, oil, flour, salt, pepper, cayenne pepper, garlic powder, onion powder, paprika, oregano, thyme, butter, vinegar, and hot sauce. Just follow our step-by-step instructions, and in no time, you'll have a batch of mouthwatering wings ready to devour.
Feel free to serve them with your favorite dips and sides or savor them on their own. These wings are perfect for any occasion, whether it's a game night, a party, or simply a cozy night in. We're absolutely positive that you'll love them just as much as we do. Oh, and remember to share your photos and give us your feedback in the comments section below. We'd be thrilled to see how they turned out for you! Enjoy your wing-tastic adventure!