Indulging in a delectable dessert is always a delightful experience, especially when it's infused with a touch of sophistication and luxury. If you're a fan of both baking and fine spirits, then this Hennessy cake recipe is sure to captivate your taste buds. The fusion of a moist and flavorful cake with the rich and aromatic notes of Hennessy cognac creates a dessert that is truly extraordinary.
Today, we will guide you through the step-by-step process of creating a tantalizing Hennessy cake that will impress your guests and leave them praising you.
The Essence of Hennessy Cognac in Baking
Hennessy is a renowned brand of cognac that has been celebrated for its exceptional craftsmanship and refined taste for over 250 years. Adding Hennessy cognac to a cake not only infuses it with a distinct flavor profile but also imparts a subtle warmth and complexity that elevates the overall culinary experience. The aromatic notes of oak, vanilla, and dried fruits found in Hennessy complement the sweetness of the cake, creating a harmonious and memorable dessert.
You'll Also Like: The Delicious Chicken Power Bowl Taco Bell
Ingredients
To create a scrumptious Hennessy cake, you will need the following ingredients:
For the cake
2 ½ cups all-purpose flour
2 ½ teaspoons baking powder
½ teaspoon salt
1 cup unsalted butter, softened
2 cups granulated sugar
4 large eggs
1 teaspoon vanilla extract
1 cup whole milk
¼ cup Hennessy cognac
1 tablespoon orange zest (optional)
Hennessy Buttercream Frosting:
1 cup unsalted butter, softened
4 cups powdered sugar
¼ cup Hennessy cognac
1 teaspoon vanilla extract
Optional: orange zest for garnish
Step-by-Step Instructions
Preparing the Cake Batter
Set your oven to 175°C to begin. Take two 9-inch round cake pans and line them with parchment paper.
Take all-purpose flour, baking soda, and salt, and combine in a medium bowl. Put this mixture of dry ingredients aside.
Next, add unsalted butter and granulated sugar in a bowl, and mix together until light and fluffy. You can use an electric mixer for this step, which will make the process easier and quicker.
Next, add the eggs one at a time, beating well after each addition. Incorporate the vanilla extract and continue to mix until the ingredients are well combined.
Alternate adding the milk and the dry ingredient mixture to the butter-sugar mixture gradually. Start and finish with the dry ingredients, thoroughly combining after each addition.
Finally, add the Hennessy cognac and orange zest (if desired) to the batter and mix until smooth and evenly incorporated.
Baking the Cake
Divide the batter equally and smooth the tops with a spatula. This will ensure an even and level cake layer.
Place the pans in the preheated oven and bake for approximately 25-30 minutes. Next, do a toothpick test; if it comes out clean, you're good to go!
Take the cakes out of the oven after baking and leave them to cool in the pans for ten minutes. After that, move them to a wire rack to finish cooling.
Preparing the Hennessy Buttercream Frosting
While the cakes are cooling, prepare the indulgent Hennessy buttercream frosting.
Mix the softened butter until it is creamy and smooth in a sizable mixing bowl. One cup at a time, gradually incorporate the powdered sugar while beating the mixture.
Add the vanilla extract and Hennessy cognac, then beat the frosting on medium speed until it's fluffy and light. If necessary, add more powdered sugar to change the consistency.
You'll Also Like: The Freshness Of Zaxby's Blue Salad: [Review, Guide & Instruction]
Assembling and Decorating the Cake
Once the cakes have completely cooled, it's time to assemble and decorate the Hennessy cake.
Place one cake layer on a serving plate or cake stand. Spread a generous amount of Hennessy buttercream frosting on top of the cake layer, ensuring it covers the surface evenly.
Carefully place the second cake layer on top of the frosting, aligning it with the bottom layer.
Use the remaining Hennessy buttercream frosting to frost the sides and top of the cake. You can choose to frost it in a smooth and sleek manner or create decorative swirls and patterns for added visual appeal.
Optional: Garnish the cake with orange zest or any other desired decorations to enhance its presentation.
Serving and Enjoying the Hennessy Cake
After all your hard work and patience, it's finally time to savor the delicious Hennessy cake!
Allow the cake to set in the refrigerator for at least an hour before serving. This will help the flavors meld together and create a more cohesive taste.
Slice the cake into generous portions and serve it on dessert plates. Optionally, accompany each slice with a dollop of whipped cream or a scoop of vanilla ice cream to complement the flavors.
Nutrition Benefits of Hennessy Cake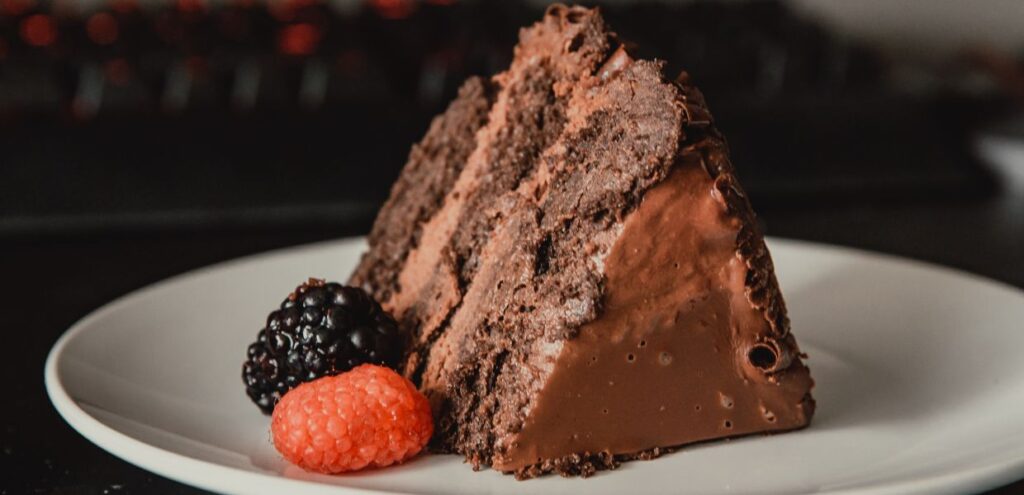 While Hennessy cake is undoubtedly a delicious and indulgent treat, it's important to acknowledge that it may not offer significant nutritional benefits. The focus of this segment will be to highlight the potential nutritional components found in Hennessy cake and how they can contribute to one's overall well-being.
Dietary Fiber: Depending on the specific ingredients used in the cake, such as whole wheat flour or added fruits and nuts, Hennessy cake may contain dietary fiber.
Fiber is essential for digestive health, promoting regular bowel movements and helping to control blood sugar levels. However, it's important to note that the presence of fiber in Hennessy cake will vary based on the recipe and additional ingredients used.
Antioxidants: Certain ingredients commonly found in Hennessy cake, such as cocoa powder, nuts, and fruits, can provide antioxidants. Antioxidants help protect the body against oxidative stress caused by free radicals, which can contribute to various health issues, including inflammation and chronic diseases.
However, it's important to remember that the overall antioxidant content of Hennessy cake may be limited compared to other foods specifically chosen for their high antioxidant levels.
Mental Well-being: Enjoying a slice of Hennessy cake can contribute to one's mental well-being by providing a moment of pleasure and indulgence.
Treating oneself to a delicious dessert can boost mood and create a sense of satisfaction and enjoyment. However, it's crucial to consume Hennessy cake in moderation as part of a balanced diet to maintain overall health.
Social Connection: Sharing a Hennessy cake with friends and loved ones can enhance social connections and strengthen relationships. Food often plays a significant role in social gatherings, and enjoying a slice of Hennessy cake together can create memorable experiences and foster a sense of togetherness.
It's important to remember that Hennessy cake, like many desserts, should be consumed in moderation. While it may not provide substantial nutritional benefits, it can be enjoyed as an occasional treat as part of a balanced and varied diet. It's advisable to focus on incorporating nutrient-dense foods such as fruits, vegetables, whole grains, lean proteins, and healthy fats into your daily meals for optimal nutrition.
In summary, Hennessy cake is primarily enjoyed for its taste and indulgence rather than its nutritional value. While it may contain some dietary fiber and antioxidants and contribute to mental well-being and social connections, it should be consumed in moderation alongside a nutritious diet to support overall health and well-being.
You'll Also Like: Delicious Curry Turkey Wings Recipe: A Flavorful Twist to Traditional Turkey
Tips for Customizing Your Hennessy Cake
While the classic Hennessy cake recipe is undeniably delicious, you can also unleash your creativity and customize it to suit your preferences. Here are a few tips to inspire you:
Flavor Variations: Experiment with different flavors to enhance your Hennessy cake. Consider adding a hint of almond extract or a dash of cinnamon to the batter for an extra layer of complexity. You can also incorporate ingredients like shredded coconut, chocolate chunks, chopped nuts, or chocolate chips for added texture and flavor.
Soaking the Cake Layers: To intensify the Hennessy flavor, consider soaking the cake layers with Hennessy syrup. Simply combine equal parts sugar and Hennessy cognac in a saucepan, heat until the sugar dissolves, and then brush the syrup onto the cooled cake layers before frosting.
Filling Options: While the Hennessy buttercream frosting is divine on its own, you can experiment with different fillings between the cake layers. Try spreading a layer of raspberry preserves, salted caramel sauce, or even a chocolate ganache for an indulgent surprise.
Decorative Touches: Elevate the presentation of your Hennessy cake by adding decorative touches. Consider garnishing the top with chocolate shavings, toasted nuts, or edible flowers. You can also pipe rosettes or decorative patterns using additional Hennessy buttercream frosting for an elegant and personalized touch.
Remember, the key to customizing your Hennessy cake is to maintain a balance of flavors and textures. Don't be afraid to get creative and make it your own.
Pairing Suggestions for Your Hennessy Cake
Hennessy Cake Vs. Other Cake Recipes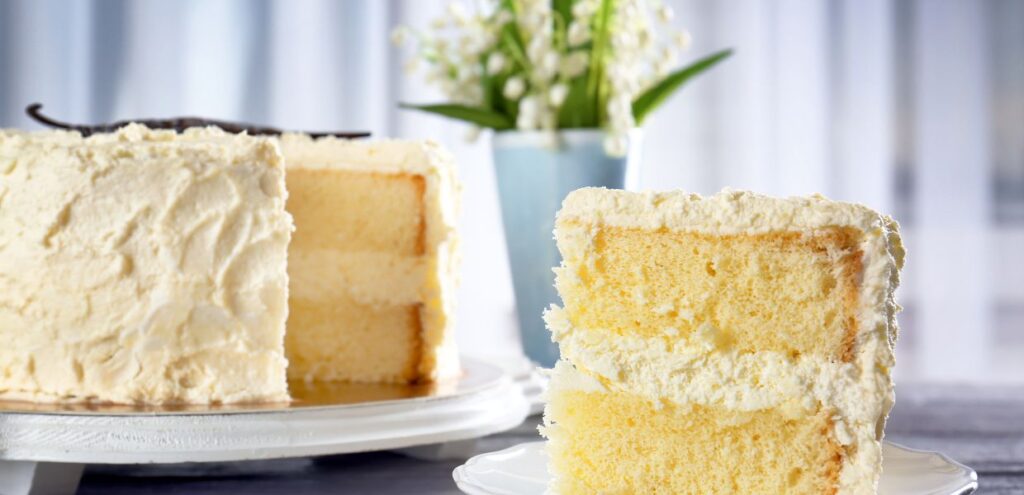 When it comes to cake recipes, the Hennessy cake stands out as a unique and indulgent option. Let's compare it to other popular cake recipes to understand its distinct qualities:
Hennessy Cake vs. Chocolate Cake: While both cakes are beloved by many, the Hennessy cake offers a sophisticated twist on the classic chocolate cake. The addition of Hennessy cognac elevates the flavors, adding complexity and depth that sets it apart. The Hennessy cake provides a luxurious and adult-oriented dessert experience, perfect for special occasions.
Hennessy Cake vs. Red Velvet Cake: Red velvet cake is known for its vibrant color and subtle cocoa flavor. In comparison, Hennessy cake offers a bolder flavor profile with the distinct taste of cognac. The Hennessy cake also tends to have a richer and denser texture, while red velvet cake is typically moist and velvety.
Hennessy Cake vs. Vanilla Cake: Vanilla cake is a classic choice that caters to a wide range of tastes. The Hennessy cake, on the other hand, takes a vanilla cake to a whole new level with the infusion of Hennessy cognac. It adds a sophisticated and indulgent twist to the familiar vanilla flavor, making it a standout dessert option.
Hennessy Cake vs. Fruit Cake: Fruit cake is often associated with the holiday season and is packed with dried fruits and nuts. The Hennessy cake, while not traditionally filled with fruits and nuts, offers a different kind of richness and complexity through the infusion of cognac. It provides a luxurious alternative to the fruit cake and is particularly appealing to those who appreciate the flavors of cognac.
Hennessy Cake vs. Carrot Cake: Carrot cake is loved for its moistness and the addition of grated carrots, which provide natural sweetness and texture. In comparison, the Hennessy cake offers a more decadent and indulgent experience with its infusion of Hennessy cognac. The Hennessy cake appeals to those who enjoy a more sophisticated flavor profile and are looking for a unique twist on a classic.
It's important to note that while Hennessy cake offers a distinctive flavor and experience, it may not be suitable for everyone. Some may prefer the simplicity of a classic chocolate or vanilla cake, while others may appreciate the boldness of the Hennessy cake. Ultimately, the choice between different cake recipes depends on personal preferences and the occasion at hand.
In a nutshell, the Hennessy cake stands out among other cake recipes with its infusion of Hennessy cognac, adding a touch of luxury and complexity. Whether you're seeking a unique dessert option for a special celebration or simply want to indulge in a decadent treat, the Hennessy cake is sure to leave a lasting impression on your taste buds.
What Do People Think About Hennessy Cake?
Hennessy cake has gained popularity in recent years, becoming a sought-after dessert for special occasions and celebrations. In this segment, we will explore the opinions and thoughts of people who have experienced Hennessy cake, including their impressions, feedback, and overall sentiment.
Unique and Irresistible Flavor: Many people who have tried Hennessy cake describe it as having a unique and irresistible flavor. The combination of the rich and velvety texture with the distinct taste of Hennessy creates a luxurious and indulgent experience for the palate. The infusion of the liquor into the cake adds depth and complexity, elevating it beyond a regular dessert.
Perfect Balance of Sweetness: One aspect that stands out for those who have tasted Hennessy cake is the balance of sweetness. The sweetness from the cake and icing is well-calibrated, ensuring that it doesn't overpower the flavors from the Hennessy. This delicate balance allows for a harmonious blend of tastes that keeps people coming back for more.
Sophisticated and Elegant Dessert: Hennessy cake is often associated with sophistication and elegance. Its incorporation of a high-quality spirit like Hennessy gives it a touch of luxury, making it a popular choice for special occasions. People appreciate the ability of Hennessy cake to elevate any gathering and leave a lasting impression on guests.
Indulgent and Decadent Treat: Hennessy cake is often regarded as a decadent and indulgent treat. The rich flavors, moist texture, and infusion of Hennessy create a sensory experience that is highly satisfying. Many individuals view Hennessy cake as a reward or a special treat to be enjoyed on occasions when they want to indulge and celebrate.
Appreciation for Craftsmanship: People recognize the craftsmanship and skill required to create a well-executed Hennessy cake. From the careful blending of ingredients to the precise baking and decorating techniques, Hennessy cake represents the artistry and dedication of the baker. The level of detail and the ability to balance the flavors are aspects that people appreciate and admire.
Personal Preferences and Varied Opinions: As with any food or dessert, opinions about Hennessy cake can vary greatly. Some individuals may find the taste of Hennessy cake too strong or overpowering, while others may not enjoy the combination of alcohol and dessert. Personal preferences for flavors and textures also play a significant role in shaping people's thoughts about Hennessy cake.
Overall, Hennessy cake has garnered a positive reputation among those who have tasted it. People appreciate its unique flavor, perfect sweetness balance, and association with sophistication and indulgence. It is regarded as a sophisticated and elegant dessert that adds a touch of luxury to special occasions. However, individual preferences and opinions may vary, highlighting the subjective nature of taste.
To sum it up, the popularity and positive feedback surrounding Hennessy cake indicate its appeal and recognition as a delectable treat for those seeking an extraordinary dessert experience.
Our Take
The Hennessy cake is an extraordinary dessert that brings together the richness of chocolate and the unique characteristics of Hennessy cognac. From its moist and flavorful cake layers to its indulgent Hennessy buttercream frosting, this dessert embodies a luxurious treat that will captivate both your palate and your guests.
Whether it's a celebration, a special occasion, or simply a desire to indulge in something extraordinary, the Hennessy cake is a perfect choice. Follow this recipe, and you'll be rewarded with a masterpiece that will leave a lasting impression on anyone fortunate enough to experience it. Enjoy responsibly and savor every bite!
You'll Also Like: Electric Berry Lemonade: A Perfect Summer Drink Recipe
Frequently Asked Questions:
Is Hennessy cake safe to consume for all ages?
The hennessy cake contains alcohol, and therefore it is not suitable for consumption by individuals under the legal drinking age. The percentage of alcohol in the cake is typically reduced during the baking process, but there may still be traces present. It is imperative to exercise caution and ensure that only adults or individuals of legal drinking age consume Hennessy cake.
Can I customize the alcohol content in a Hennessy cake recipe?
Yes, the alcohol content in a Hennessy cake can be adjusted to suit personal preferences. Some recipes allow for variations in the amount of Hennessy used, allowing you to add more or less liquor depending on your taste. It is crucial to follow the recipe guidelines and recommendations to maintain the right balance of flavors and texture.
How long does Hennessy cake last?
The shelf life of Hennessy cake can vary depending on storage conditions. Generally, when properly stored in an airtight container or wrapped in plastic wrap, Hennessy cake can stay fresh for up to 3-4 days at room temperature. If refrigerated, it can last for up to a week. It is advisable to consume the cake within this timeframe for the best taste and texture.
Can I substitute Hennessy with other liquors in a Hennessy cake recipe?
While the distinctive flavor of Hennessy contributes to the unique taste of Hennessy cake, it is possible to substitute it with other compatible liquors if desired. Some bakers experiment with different spirits like whiskey, rum, or brandy to create variations of alcohol-infused cakes. However, it is important to choose a liquor that complements the other flavors in the recipe and adjust the quantities accordingly.
Can I make a non-alcoholic version of Hennessy cake?
Yes, it is possible to create a non-alcoholic version of Hennessy cake by omitting the liquor or replacing it with non-alcoholic alternatives. You can use extracts or essences that mimic the flavors of Hennessy without the alcohol content. Additionally, you can explore recipes that incorporate other non-alcoholic beverages or syrups to infuse the cake with unique flavors.
Please note that it is always recommended to refer to specific recipes and guidelines when preparing Hennessy cake or any alcohol-infused dessert.