Turkey wings are a delightful and succulent part of the bird that often goes unnoticed. While they may not be as commonly prepared as turkey breast or legs, turkey wings are incredibly flavorful and versatile. One fantastic way to elevate their taste is by incorporating the rich and aromatic flavors of curry.
In this article, we will explore the tantalizing world of curry turkey wings and discover a delicious recipe that will surely impress your taste buds.
The Allure of Curry Flavors:
Curry is a popular spice blend that originates from various culinary traditions, including Indian, Thai, and Caribbean cuisines. It typically consists of a blend of spices such as turmeric, cumin, coriander, ginger, and chili powder, creating a robust and aromatic profile.
The complex flavors of curry can transform a simple dish into an extraordinary culinary experience, and when combined with tender turkey wings, the result is truly exceptional.
Ingredients for Curry Turkey Wings:
To embark on your curry turkey wings adventure, gather the following ingredients:
4 pounds of turkey wings
2 tablespoons of curry powder
1 teaspoon of turmeric powder
1 teaspoon of cumin powder
1 teaspoon of coriander powder
1 teaspoon of paprika
1 teaspoon of garlic powder
1 teaspoon of onion powder
1 teaspoon of salt
1/2 teaspoon of black pepper
2 tablespoons of vegetable oil
1 onion, finely chopped
3 cloves of garlic, minced
1-inch piece of fresh ginger, grated
1 cup of coconut milk
1 cup of chicken or vegetable broth
Fresh cilantro leaves for garnish (optional)
You'll Also Like: The Delicious Chicken Power Bowl Taco Bell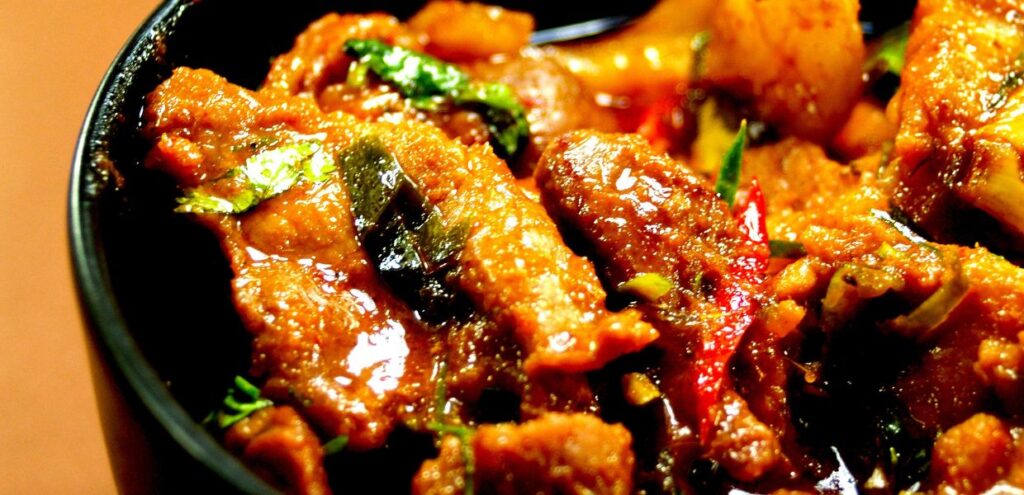 Cooking Instructions:
Preparing the Turkey Wings:
Rinse the turkey wings under cold water and pat them dry with paper towels.
In a large bowl, combine curry powder, turmeric powder, cumin powder, coriander powder, paprika, garlic powder, onion powder, salt, and black pepper.
Rub the spice mixture over the turkey wings as evenly as you can, ensuring they are well coated. Allow them to marinate for at least 30 minutes to enhance the flavors.
Searing the Turkey Wings:
Heat vegetable oil in a large, oven-safe pan or Dutch oven over medium-high heat.
Add the turkey wings to the hot oil and sear them for about 4-5 minutes on each side or until they turn golden brown. Remove the wings from the skillet and set them aside.
Creating the Curry Base:
In the same pan, add the diced onion, minced garlic, and grated ginger. Sauté until the onions become translucent and the mixture becomes fragrant.
Add the coconut milk and chicken or vegetable broth to the skillet, scraping the bottom to release any flavorful browned bits.
Bring the mixture to a simmer and let it cook for a few minutes to allow the flavors to meld together.
Braising the Turkey Wings:
Return the seared turkey wings to the skillet, nestling them into the curry base.
Cover the skillet with a lid or aluminum foil and transfer it to a preheated oven.
Bake the turkey wings at 350°F (175°C) for approximately 1.5 to 2 hours or until they become tender and fully cooked. The meat should easily pull away from the bones.
Finishing Touches:
Once the turkey wings are done, remove them from the oven.
Optionally, garnish the dish with fresh cilantro leaves for added freshness and visual appeal.
Serve the curry turkey wings hot with steamed rice, naan bread, or your choice of accompaniments.
Curry Turkey Wings Vs. Traditional Turkey Preparations:
Curry turkey wings offer a delightful departure from traditional turkey preparations. While the traditional roasted turkey is undoubtedly a centerpiece of festive occasions, curry turkey wings provide a unique and exotic twist that excites the palate. The blend of spices in the curry enhances the flavors of the turkey wings, infusing them with a tantalizing depth that is sure to captivate your taste buds.
Moreover, the slow braising method used in this recipe ensures that the turkey wings remain tender and moist, resulting in a melt-in-your-mouth experience. The curry base adds a rich and creamy element, making every bite a burst of flavors. This unconventional approach to turkey is perfect for those seeking a creative and flavorful alternative.
You'll Also Like: The Freshness Of Zaxby's Blue Salad: [Review, Guide & Instruction]
Nutrition Benefits of Curry Turkey Wings:
Curry turkey wings not only offer a delightful culinary experience but also provide several nutritional benefits. Turkey meat is an excellent source of lean protein, low in fat, and rich in essential amino acids. It also contains essential vitamins and minerals, including vitamin B6, niacin, selenium, and zinc.
The spices in the curry blend, such as turmeric, cumin, and coriander, possess antioxidant properties and may offer anti-inflammatory benefits. Turmeric, in particular, is renowned for its active compound called curcumin, which has been studied for its potential health-promoting properties.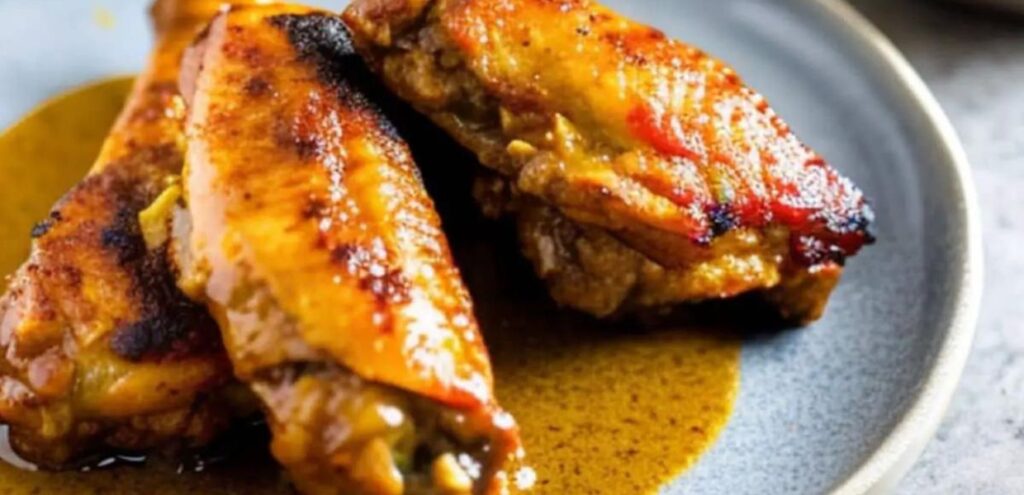 Health Benefits of Curry Turkey Wings:
Curry turkey wings not only satisfy your taste buds but also provide several health benefits. Here are a few reasons why indulging in this flavorful dish can be good for you:
High Protein Content: Turkey is a lean source of protein, and incorporating it into your diet can help meet your daily protein requirements. Protein is essential for various bodily functions, including muscle growth and repair, hormone production, and immune system support.
Rich in Essential Nutrients: Turkey is a nutrient-dense meat that contains essential vitamins and minerals. It is particularly rich in vitamins B6 and B12, which play a crucial role in maintaining brain function, supporting a healthy nervous system, and aiding in the production of red blood cells. Additionally, turkey is a good source of selenium, which acts as an antioxidant and supports thyroid function.
Anti-Inflammatory Properties: Many of the spices used in curry, such as turmeric, ginger, and garlic, possess anti-inflammatory properties. These spices contain compounds that help reduce inflammation in the body, which may contribute to the prevention and management of chronic conditions like arthritis and cardiovascular diseases.
You'll Also Like: Delicious Acai Bowl Recipes for a Healthy Breakfast
Curry Turkey Wings: A Crowd-Pleaser Dish
Curry turkey wings have gained popularity as a crowd-pleaser dish that appeals to a wide range of palates. Here's why people love this flavorful and aromatic dish:
Unique Flavor Profile: The combination of aromatic spices, herbs, and savory turkey creates a unique flavor profile that is both comforting and exotic. The blend of curry powder, turmeric, cumin, and other spices infuses the meat with a depth of flavors that tantalize the taste buds and leave a lasting impression.
Versatile and Customizable: One of the great aspects of curry turkey wings is their versatility. You can customize the spice levels, experiment with different flavor variations, and even adjust the recipe to accommodate dietary preferences. Whether you prefer a mild and aromatic curry or a fiery and bold one, you have the freedom to tailor the dish to your liking.
Perfect for Gatherings and Special Occasions: Curry turkey wings make an excellent choice for gatherings and special occasions. They are visually appealing, with their vibrant colors and aromatic aroma, and can be a centerpiece dish that impresses guests. Plus, they can be easily scaled up to accommodate larger crowds, making them a convenient option for hosting parties or family dinners.
Comforting and Satisfying: There's something undeniably comforting and satisfying about indulging in a plate of curry turkey wings. The tender, succulent meat combined with the aromatic curry sauce creates a hearty and fulfilling meal that warms both the body and the soul. It's a dish that brings people together and creates lasting memories.
In conclusion, curry turkey wings offer not only a delicious and aromatic dining experience but also health benefits and crowd-pleasing qualities. From their high protein content and essential nutrients to their unique flavor profile and versatility, these wings have earned their place as a beloved dish on tables around the world.
Whether you're cooking for a special occasion or simply looking to elevate your everyday meals, curry turkey wings are sure to impress. So, gather your ingredients, embrace the flavors of curry, and enjoy the delightful journey of savoring this mouthwatering dish.
Cooking Tips for Perfect Curry Turkey Wings: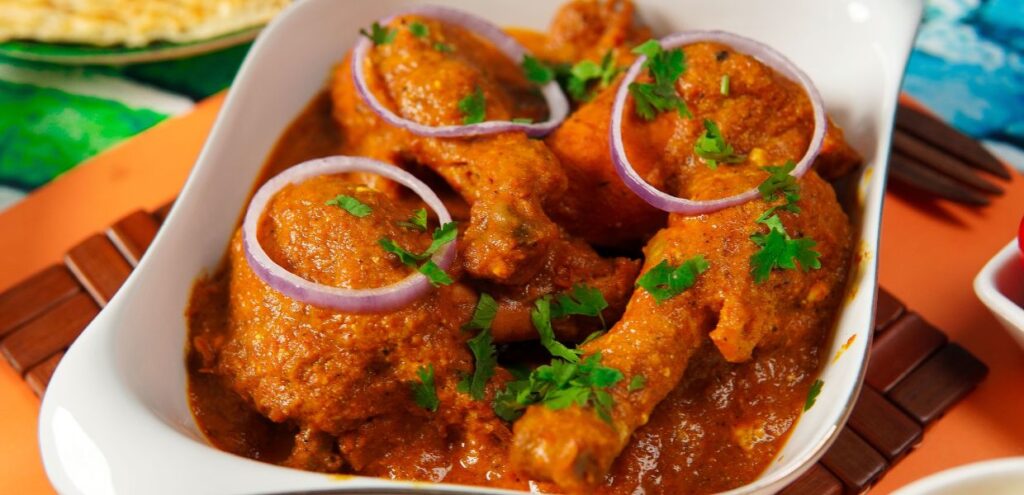 To ensure your curry turkey wings turn out perfectly every time, consider the following cooking tips:
Marinate for Maximum Flavor: Allow the turkey wings to marinate in the spice mixture for at least 30 minutes or even overnight in the refrigerator. This step enhances the flavors and helps the spices penetrate the meat, resulting in a more flavorful and tender dish.
Searing for Extra Crispness: When searing the turkey wings before braising, make sure the skillet or Dutch oven is hot enough. This will help create a golden brown crust on the wings, adding an extra layer of texture and flavor to the final dish.
Adjust Spice Levels to Your Preference: The curry spice blend can be customized to suit your taste. If you prefer a milder curry flavor, reduce the amount of curry powder or chili powder. On the other hand, if you enjoy a spicier kick, increase the amount of these spices. Feel free to experiment and find the perfect balance that suits your palate.
Serving Suggestions and Variations:
Accompaniments: Curry turkey wings pair well with various side dishes and accompaniments. Serve them with steamed rice, naan bread, or roti for a traditional Indian-inspired meal. Alternatively, you can serve them with roasted vegetables, couscous, or quinoa for a lighter option.
Flavor Variations: While the recipe provided highlights a classic curry flavor profile, you can also experiment with different variations. Add a touch of coconut cream for extra creaminess or a squeeze of fresh lime juice for a tangy twist. You can also incorporate additional herbs and spices like curry leaves, garam masala, or cardamom for added complexity.
Leftover Delights: If you happen to have leftovers, don't let them go to waste. Shred the remaining turkey meat and use it in sandwiches, wraps, or salads. The flavorful curry sauce can be repurposed as a dipping sauce or as a base for soups or stews.
What Do People Think About Curry Turkey Wings?
Curry turkey wings have gained popularity among food enthusiasts and home cooks alike. The unique combination of tender turkey wings and the aromatic flavors of curry has garnered praise for its ability to create a memorable dining experience.
Many individuals appreciate the boldness and complexity that curry brings to the succulent turkey meat. The dish is often lauded for its rich and satisfying flavors, making it a crowd-pleaser at gatherings and dinner parties.
You'll Also Like: Zaxby's Buffalo Blue Zalad: A Tale Of Taste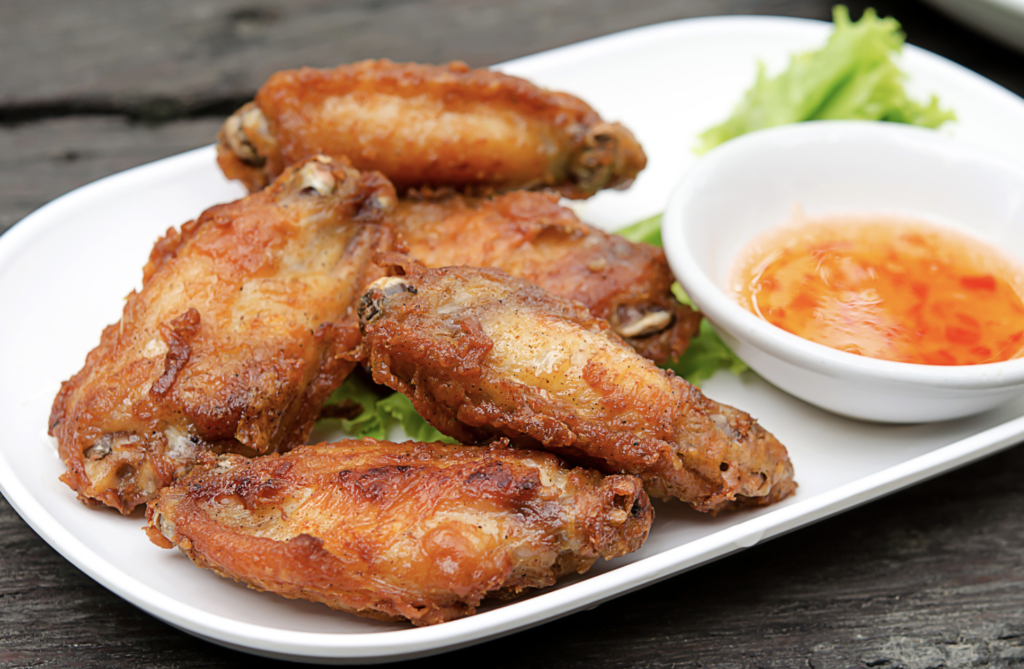 Our Take
Curry turkey wings provide a delightful and flavorful twist to traditional turkey preparations. With their tender meat and exotic blend of curry spices, they offer a captivating culinary experience that is sure to impress. Whether you're seeking an exciting dish for a special occasion or simply want to explore new flavors in your kitchen, this recipe is a must-try.
So, roll up your sleeves, gather the ingredients, and embark on a culinary adventure with curry turkey wings that will leave everyone craving for more. Enjoy!
Frequently Asked Questions
Can I use chicken wings instead of turkey wings for this recipe?
Absolutely! The recipe goes really well with chicken wings too. Adjust the cooking time accordingly, as chicken wings may cook faster than turkey wings.
Is it necessary to bake the turkey wings in the oven, or can I cook them entirely on the stovetop?
While baking the turkey wings in the oven helps achieve a tender and succulent texture, you can also cook them entirely on the stovetop. Simply simmer them on low heat, covered, for about 1 to 1.5 hours or until the meat is tender and cooked through.
Can I make a vegan version of this recipe?
Yes, you can modify this recipe to suit a vegetarian or vegan diet. Substitute the turkey wings with plant-based alternatives such as tofu, seitan, or tempeh. Replace the chicken or vegetable broth with vegetable broth and use coconut cream instead of coconut milk for a vegan option.