Eggs are one of the most versatile ingredients in cooking. They can be prepared in countless ways, can be paired with almost anything, and can be used in breakfasts, lunches, dinners, and even desserts. Not to forget, they're packed with protein, vitamins, omega-3 fatty acids, and antioxidants. They are a must-have ingredient for a well-balanced diet. And the best part? They're also affordable!
So, whether you're looking to use up the last few eggs in your refrigerator or get creative in the kitchen, there are plenty of delicious recipes to try.
Read on for five things you can make with simple but incredible eggs.
1) Omelets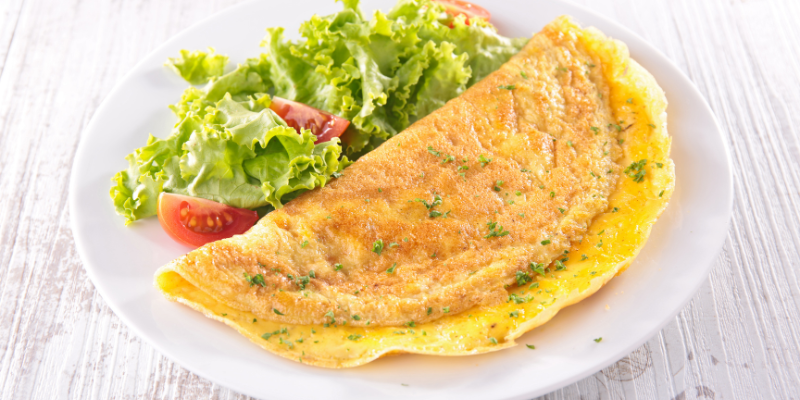 The possibilities for omelet fillings are endless. You can load them with meats, cheeses, veggies, and more. Keep it classic with an omelet made with ham, bell peppers, onions, and shredded cheddar. Or try something unique, like a taco omelet packed with seasoned ground beef, black beans, salsa, and avocado.
When making an omelet, there are a few keys to getting it perfectly cooked with that ideal soft, pillowy texture. Use room-temperature eggs so the omelet cooks evenly. Whisk them in a bowl first to break up the yolks and get air into the eggs. And don't overstuff it – the filling should just cover half the egg mixture. A perfectly cooked omelet is tender, moist, and fluffy.
Omelets are a breakfast favorite around the world. But if you're not into omelets, over medium eggs, soft-boiled eggs, or even an egg salad are perfectly great breakfast foods!
You'll Also Like: No Sugar Best Cheese for Tuna Melt
2) Frittatas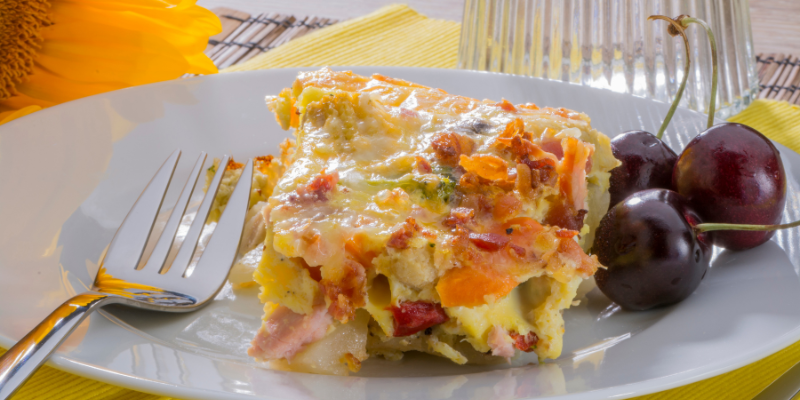 Similar to omelets, frittatas are great for using up whatever leftover meat, veggies, and cheese you have in your fridge. Frittatas get cooked entirely in a skillet on the stovetop and then finished in the oven. This allows you to stir additional mix-ins into the egg mixture to create a hearty dish. Almost anything can go into a frittata – potatoes, spinach, bacon, tomatoes, zucchini, mushrooms, etc.
To make a frittata, simply sauté any aromatics like onions or garlic in olive oil first. Then, stir in diced vegetables and cook until softened. Whisk eggs with milk, salt, pepper, and cheese. Pour the eggs over the veggie mixture in the skillet and let it cook for a few minutes until the edges start to set.
Transfer to the oven and bake at 350°F until the frittata puffs up and the center is just set, 15-20 minutes. Let it rest for 5 minutes before slicing and digging in.
3) Quiches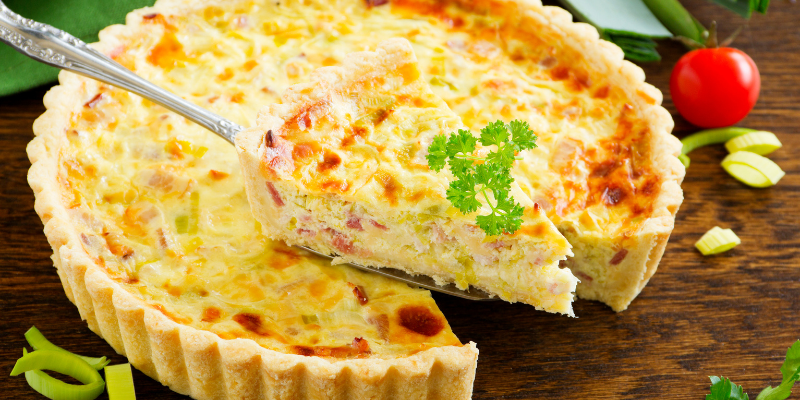 Quiche also falls into the baked egg category. The benefit of quiche over frittata is that you can prepare the crust, fill it beforehand, and bake it just before serving.
Quiches are great for brunches, lunches, and even light dinners. Spinach and mushroom is a popular quiche flavor, as well as broccoli, cheddar, bacon, and gruyere.
The key to quiche is baking the crust first until lightly browned. Whisk together eggs, milk or cream, salt, pepper, etc. Pour the custard into the pre-baked crust, then arrange your toppings.
Bake at 375°F until the center is just set, 30-40 minutes. Allow it to cool for at least 15 minutes before slicing. This helps the quiche firm up after baking, so it cuts cleanly. Serve warm or at room temperature.
4) Strata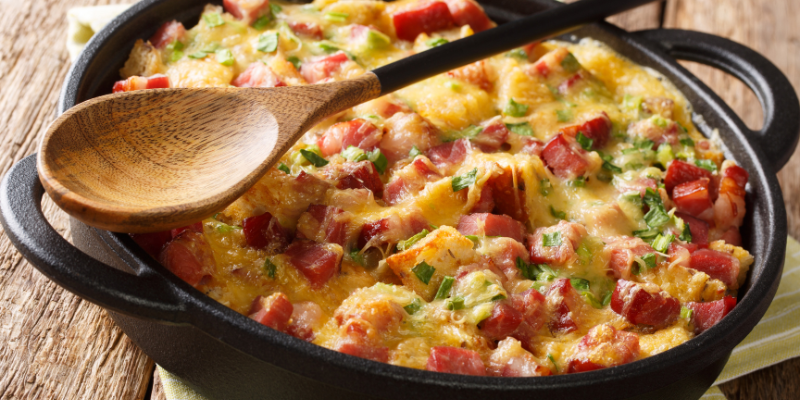 For an easy make-ahead dish, nothing beats a strata. Stratas are great for feeding a crowd at holidays, potlucks, or other gatherings.
Begin by lightly greasing a 9×13 baking dish and laying down slices of crusty bread like cubed French or stale sandwich bread. Top the bread with cooked meats like sausage, bacon, ham, sautéed veggies, and shredded cheese. Whisk together eggs, milk or cream, and seasonings in a separate bowl.
Pour this over the bread mixture, cover, and refrigerate overnight. The next day, bake at 350°F until puffed and golden brown, 45-60 minutes. Let it sit for 10 minutes before scooping out portions.
You'll Also Like: What Salad Dressing Has No Sugar
5) Custards and Puddings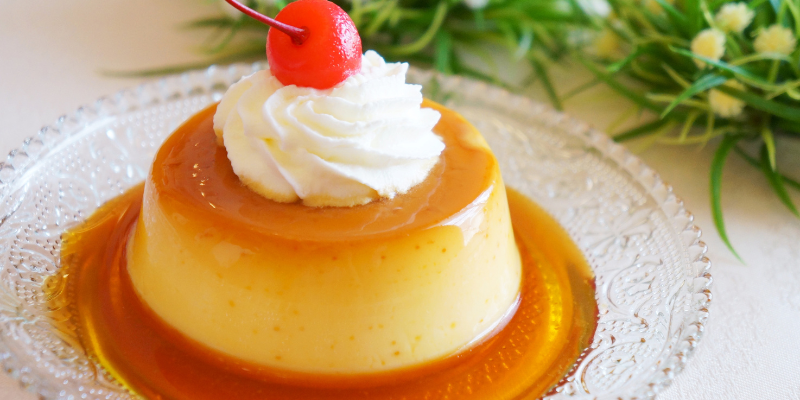 Custards and puddings are desserts where eggs truly shine. They provide a rich, velvety texture that cannot be replicated with other ingredients. They are also relatively easy to make, requiring only scalded milk or cream and slowly adding beaten egg yolks to thicken the mixture.
You can keep custards and puddings classic with pure vanilla flavoring or flavor them with ingredients like chocolate, coffee, or pumpkin. Baked custards like crème brûlée and flan are cooked in a water bath, which keeps the delicate eggs from curdling during baking. Refrigerated egg custards like pots de crème firm up once chilled overnight.
Conclusion
As you can see, eggs are an extraordinarily versatile ingredient. With just a few simple techniques like scrambling, frying, and baking, eggs can transform into any number of comforting, satisfying dishes. From weekday breakfasts to holiday brunches, dinners, and desserts, you will always find a way to include eggs on your table!