Last updated on October 9th, 2023 at 04:00 pm
Tucked away in the heart of Tennessee's Smoky Mountains, Pigeon Forge is more than a scenic retreat. Beyond its stunning vistas and family fun, it's a culinary paradise brimming with the soulful flavors of the South.
If you're planning a visit to this charming town, be prepared for more than just sightseeing; anticipate a memorable culinary adventure. Let's begin a flavorful journey through Pigeon Forge's most delectable offerings.
1. Dive into Southern BBQ
The essence of Pigeon Forge is in its genuine southern BBQ. Close your eyes and imagine succulent, smoked meat, lovingly marinated and slow-cooked until it's dripping with flavors.
Paired with tangy sauces and sidelines like coleslaw, cornbread, or baked beans, it's an experience, not just a meal.
Whether it's pulled pork sandwiches, ribs that fall off the bone, or tender smoked chicken that you fancy, Pigeon Forge's BBQ joints are ready to welcome you with open arms and heaped plates.
2. Hatfield & McCoy Dinner Feud
Nestled in the heart of the Smoky Mountains lies one of the best places to eat in Pigeon Forge: the Hatfield & McCoy Dinner Feud.
This unique dining experience takes patrons on a journey through one of the longest running feuds in history, all while indulging in a hearty Southern meal.
Guests become part of the show as they witness the Hatfields and McCoys engage in hilarious antics and musical performances.
Between the laughter and toe-tapping tunes, diners can savor a generous spread of fried chicken, pulled pork, homemade bread, and a host of other Southern favorites. This blend of entertainment and cuisine truly makes the Hatfield & McCoy Dinner Feud one of the best places to eat in Pigeon Forge.
---
3. Relishing the Classic Country Fried Steak
A dish that captures the soul of the South, country-fried steak is comfort food for the soul. Visualize a piece of beef, seasoned and breaded to perfection, then fried until it's golden and crispy.
The final touch? A generous drizzle of homemade gravy. Accompanied by a side of mashed potatoes or fresh green beans, it's not just a dish but a story – one of generations, love, and Southern hospitality.
4. Start Your Day with Biscuits and Gravy
Mornings in Pigeon Forge have a flavor, and it tastes like freshly baked biscuits smothered in rich, creamy gravy. This staple breakfast dish, flaky and soft, paired with a savory gravy, promises a heartwarming start to your day.
Often homemade and served with love, it's a taste of the town's tradition and reflects its warm, welcoming nature.
5. Fresh Mountain Trout
Pigeon Forge's proximity to freshwater sources ensures a bounty of fresh fish, with trout reigning supreme. Grilled, fried, or baked, seasoned with local herbs, and often served with a lemony touch, the mountain trout here is an ode to nature's bounty.
Local eateries often source their fish from nearby streams, ensuring a freshness you can taste in every bite.
6. Indulge in Stacks of Pancakes
Another breakfast (or anytime) favorite, Pigeon Forge boasts several pancake houses, each claiming to serve the fluffiest stacks. Drizzled with maple syrup, topped with fresh berries, or the classic butter and whipped cream combo, it's a plateful of joy.
Paired with a side of bacon or sausages, it's a meal that fuels your mountain adventures.
You'll Also Like: Best Chinese Food In Indianapolis
7. Sip on Sweet Mountain Cider
As the chill sets in and the mountains don a frosty garb, locals in Pigeon Forge turn to a timeless beverage – the sweet mountain cider. Made from freshly pressed apples, often spiced with cinnamon and cloves, this warm drink is a hug in a mug.
Venture into local eateries during the colder months, and you'll likely find this comforting drink, reminding you of cozy firesides and tales from yesteryears.
8. Dive into Freshly Churned Ice Cream
Even amidst the mountain coolness, there's always room for ice cream. And in Pigeon Forge, it's not just any ice cream. Think flavors inspired by local produce, freshly churned, with that authentic creaminess that only handcrafted ice creams possess.
From classic vanilla to adventurous flavors like 'Smoky Mountain fudge' or 'blackberry cobbler,' every palate has a scoop (or three).
9. Savor the Aromatic Pot Roast
There's something deeply comforting about a well-cooked pot roast, especially when prepared with love and tradition. Pigeon Forge's version often involves a slow-cooked, tender beef roast with root vegetables, herbs, and a rich broth. Served piping hot, it's a dish that speaks of home, family gatherings, and the simple joys of a shared meal.
10. Relish the Crunch of Fried Green Tomatoes
A true Southern classic, fried green tomatoes are a testament to the region's ability to turn simple ingredients into culinary masterpieces. Sliced green tomatoes, coated in a seasoned batter and fried to a crispy perfection, they're a delightful blend of tangy and savory.
Pair them with a creamy dipping sauce, and you have a nostalgic and delicious snack.
12. The Delight of Homemade Apple Butter
When autumn paints the Smoky Mountains with its golden hues, Pigeon Forge celebrates with the season's bounty, and one standout is the homemade apple butter. Slow-cooked to perfection, this spread is a harmonious blend of fresh apples, sugar, and spices, resulting in a creamy, rich concoction that's a favorite atop fresh biscuits or toast.
Many local markets and eateries boast their own versions, often made from family recipes passed down through generations. Taking a jar home is like carrying a piece of Pigeon Forge with you, a sweet reminder of the town's warmth and culinary traditions.
Conclusion
Pigeon Forge isn't just a destination; it's an experience, a sensory delight, and a culinary journey. Each dish, drink, and delicacy tells a tale of the land, its people, and their traditions.
So, when you visit, remember to travel with an open heart and an empty stomach, for Pigeon Forge promises memories that linger long after the plates are empty.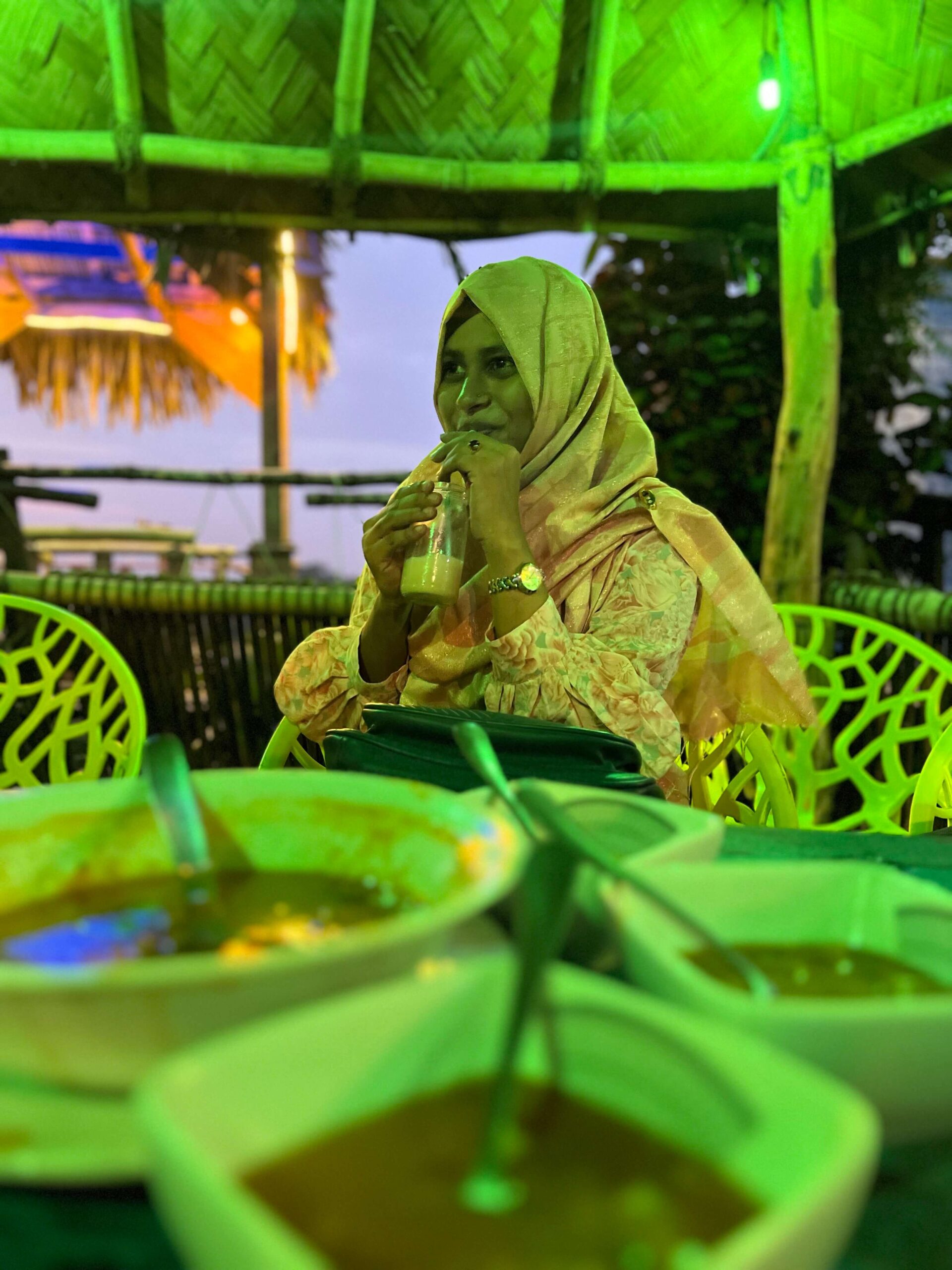 At Bridge House Tavern, we're more than a team of food enthusiasts; we're a culinary journey waiting to be savored. Our five-member crew is on a relentless quest to explore, create, and share the wonders of the gastronomic world.