With our increasingly busy lifestyles, finding time to cook healthy meals can be a challenge. However, with the right tools in the kitchen, eating well doesn't have to be complicated or time-consuming. One appliance that has become a game-changer is the air fryer. This versatile device allows you to quickly cook delicious fried foods, using little to no oil, for a fraction of the time and effort of traditional frying.
Beyond frying, an air fryer can be used to bake, grill, roast, and reheat a wide variety of foods. From perfectly cooked steaks to fluffy omelets, an air fryer truly is a multitasker for any kitchen. With an air fryer, you can cut down cooking time and effort substantially while still enjoying all your fried food favorites.
To get you started, here are eight mouth-watering dishes you can easily make in your air fryer:
Crispy Air Fried Chicken Breast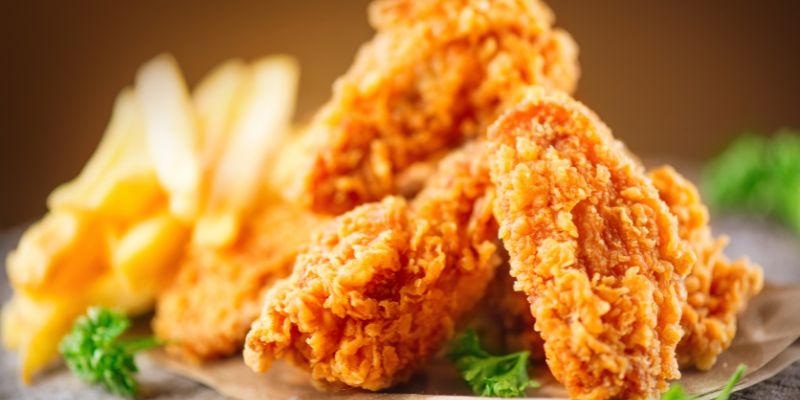 A breaded, juicy chicken breast is a family favorite that's typically fried, adding unnecessary calories and leaving behind a greasy kitchen mess. However, there is a healthier and easier way to achieve tender, flavorful chicken with a satisfying crunch — the air fryer!
To make crispy air-fried chicken breast, start by slicing chicken breasts into fillets and patting them dry. Next, coat the fillets in breadcrumbs, spray or brush lightly with oil, and arrange in the air fryer basket. Air fry at 400F for 12-15 minutes, flipping them halfway through, until the chicken is cooked and the breading is crispy and golden brown. The circulating hot air will perfectly crisp the outside while keeping the chicken breast juicy and delicious on the inside.
For those who are on the hunt for a unique spin on this classic dish, check out this breaded air fried chicken breast recipe from Creme de la Crumb. It might just become your new favorite! Serve these crunchy air-fried chicken fillets with your favorite dipping sauce for a quick and easy weeknight dinner the whole family will love.
Crunchy Air Fried Zucchini Fries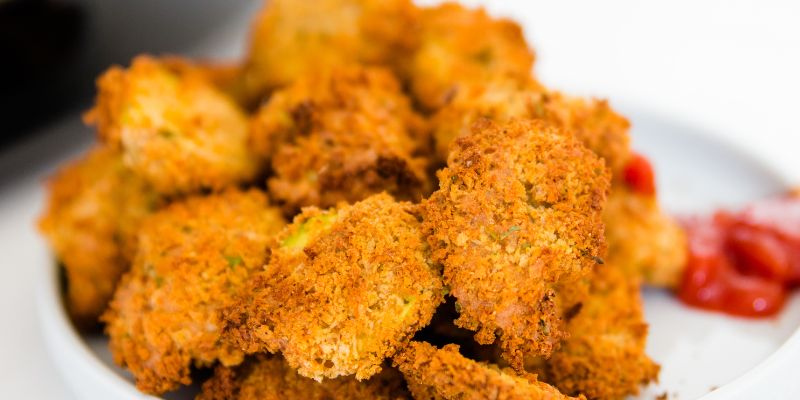 Deep-fried zucchini fries are a tasty indulgence but certainly not the healthiest way to enjoy this versatile veggie. Luckily, you can easily make crisp zucchini fries right in your air fryer for a delicious snack or side that's lighter than traditional deep frying.
First, cut zucchini into long fry shapes. Toss the zucchini fries in breadcrumbs, Parmesan, and dried herbs like oregano or basil for flavor. Lightly spray with oil and arrange in a single layer in the air fryer basket. Cook at 400F for 10-12 minutes, shaking halfway, until the zucchini is tender and the coating is browned and crunchy. Air frying uses little to no oil to make these fries crispy, giving you all the enjoyment of fried zucchini fries without the excess calories and fat. Enjoy your crunchy air-fried zucchini fries on their own, or serve with a dip like ranch or marinara sauce.
You'll Also like: Exploring the Irresistible Flavor of Wingstop Kajun Wings
Crisp Air Fried Potato Wedges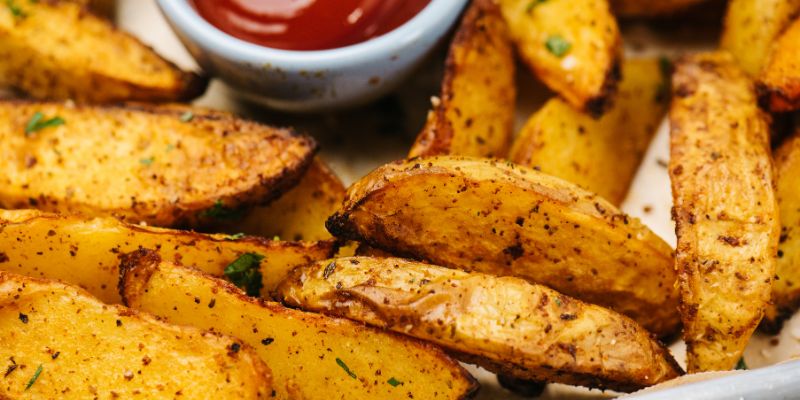 Potato wedges make a delicious and comforting side dish, but deep frying can leave you with a pot of greasy oil to deal with. For crisp potato wedges with less mess and calories, turn to your air fryer.
Cut potatoes into thick wedges, coat with oil, and season with salt, pepper, and your choice of herbs. Air fry at 400F for 15-20 minutes, shaking occasionally, until the potato wedges are crispy and browned on the outside while still fluffy on the inside. The rapid air circulation mimics deep frying for delicious crispness without all the excess oil. Enjoy your air-fried potato wedges on their own, or dip them in ketchup, ranch, or other favorite sauces. They make a tasty snack too!
Crispy Air Fried Fish Sticks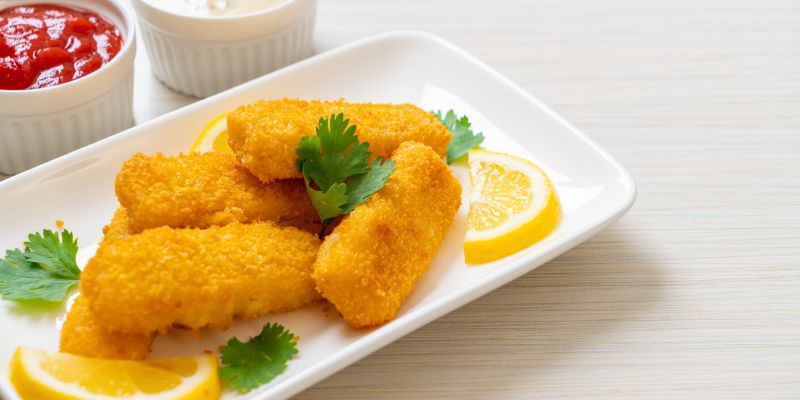 For a kid-friendly meal that parents can feel good about, whip up some crispy air-fried fish sticks. They provide all the satisfying crunch kids love without the excess calories, mess, and time of deep frying.
Cut fish fillets into long sticks and coat with breadcrumbs, spraying with oil. Air fry at 400F for 8-10 minutes until the coating is crispy and golden brown and the fish is cooked through and flaky. The simple preparation and quick cooking time make air-fried fish sticks perfect for busy weeknights. Serve with your favorite dipping sauces like tartar or ketchup.
Baked Air Fried Cinnamon Rolls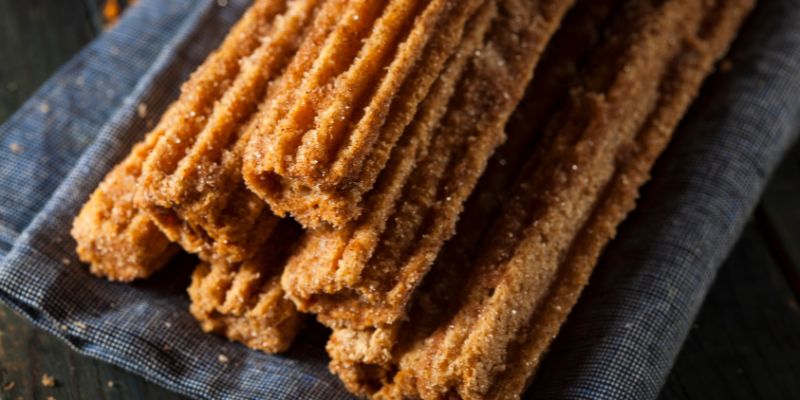 Gooey, decadent cinnamon rolls are a special breakfast treat, but turning on the oven can make them time-consuming. With an air fryer, you can bake up hot cinnamon rolls in no time.
Prepare the cinnamon roll dough, shape it into rolls, let them rise, and arrange them in the air fryer. Air fry at 350F for 10-12 minutes until puffed and cooked through. While still warm, drizzle with icing so it melts into the rolls. Enjoy ooey, gooey perfection in just minutes, thanks to your air fryer. It's a delicious way to indulge in freshly baked cinnamon rolls any time.
Conclusion
With an air fryer, eating healthier, home-cooked meals can be quick, easy, and delicious. The possibilities are endless for making all your fried favorites in a faster, oil-free way. From crispy chicken and zucchini fries to juicy burgers and fluffy omelets, your air fryer allows you to cook mouth-watering dishes that your whole family will love. Give these recipes a try, or get creative and experiment with your own air-fried meals.