Hosting a party for foodies in Sevierville is a delightful yet challenging endeavor. Known for its Southern charm and proximity to the Smoky Mountains, this town offers a unique backdrop for any culinary gathering. Whether you're drawing inspiration from the local cuisine or going global, Sevierville provides the perfect setting.
Unlike typical parties where simple snacks might be enough, a foodie gathering here requires a bit more finesse. You're entertaining folks who are passionate about flavors, textures, and all things culinary. But don't sweat it! This article will guide you through ten foolproof tips to host a gathering that will leave your food-loving guests impressed. We're diving deep into everything from crafting the perfect menu to setting the right atmosphere.
1. Craft an Exceptional Menu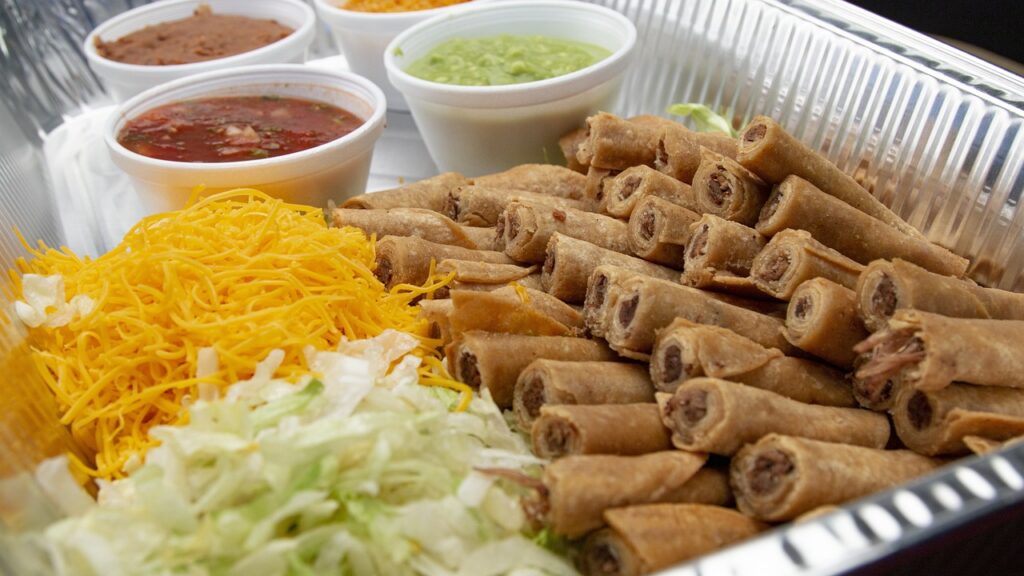 The menu sets the stage for any foodie gathering. It should be a mix of flavors, cooking techniques, and perhaps even culinary traditions. You can't go wrong with seasonal, locally sourced ingredients. They're fresh and packed full of flavor. If cooking isn't your forte, hiring a professional chef for the night isn't a bad idea. They can curate a menu that not only tastes divine but also looks like a work of art on the plate.
2. Food Stations or Buffet
If cooking for a large group seems too challenging, consider catering options. A buffet or food station adds an interactive element to your party, allowing guests to wander, chat, and pick according to their tastes. Offering a range of options like hot dishes, cold platters, and finger foods will keep everyone satisfied. And remember, a cheese and charcuterie station is always a hit. Keep all stations well-stocked and neat to make the experience seamless for your guests.
Especially for those who love spicy and flavorful dishes, adding a Mexican touch could be a hit. If you are looking for something Mexican Sevierville has some of the best options around. Whether it's a family-owned establishment serving generations-old recipes or a trendy new spot with a modern twist on classics, you won't be disappointed. And let's not forget, if cooking or prepping is not in your plans, Holston's Catering in Sevierville also offers customizable menus, giving you the flexibility to include Mexican dishes or any other cuisine you fancy.
Incorporating flavors or dishes from these local gems can give your foodie party an edge. Your guests will appreciate the local touch, and it can also make your life easier. You can either order a few special dishes to complement your homemade creations or get inspired to whip up your own Mexican masterpieces. Either way, the options in Sevierville make it easy to please a crowd.
3. Attention to Presentation
A true foodie appreciates the art of food presentation. Invest in some good-quality plates, bowls, and utensils to make your dishes stand out. Even simple touches like a sprig of parsley or a swirl of sauce can elevate a dish from ordinary to exceptional. The goal is to make your dishes so visually appealing that they demand to be photographed before being devoured.
You'll Also Like: 10 Ways to Level Up Your Espresso Martini
4. Prepping in Advance
Organization is key when you're cooking multiple dishes. Prepare as much as you can in advance to avoid last-minute stress. Make a list of everything you'll need, from ingredients to utensils, and make sure you have them ready. Chop your veggies, pre-marinate proteins, and get your dessert bases ready the day before if possible.
5. Beverage Pairing
Drinks are more than just a thirst-quencher; they're a part of the culinary journey. Do some research or consult with a local sommelier to figure out which wines complement your food choices. The right beverage can enhance flavors and turn a good meal into an extraordinary one. Don't forget to include non-alcoholic options that also pair well with the dishes.
6. Special Dietary Needs
These days, dietary restrictions are more common than ever. Offering a range of dishes that cater to different needs will make your gathering more inclusive. Label foods clearly so that guests know what they're picking. Having gluten-free, vegan, or nut-free options can make a world of difference to someone with dietary restrictions.
7. Taste Test
A day before or the morning of the party, make sure to taste test every dish. This is your final quality check. Make sure all flavors are balanced, and the textures are perfect. A little last-minute seasoning adjustment can go a long way.
8. Atmosphere Matters
The ambiance plays a significant role in how people experience food. Consider your lighting carefully; soft, warm lights usually make food look more appealing and create a cozy environment. Good music at a moderate volume can uplift the atmosphere without overpowering conversations.
9. The Sweet Ending
Dessert is often the last impression your guests will have of the meal, so make it count. Offer a variety of choices to cater to different taste preferences. You can include everything from rich chocolate cakes to light fruit sorbets. A dessert station can be a creative way to wrap up your culinary event.
10. Send Guests Home Happy
As your event winds down, a small takeaway can leave a lasting impression. Whether it's a jar of homemade jam, a small package of artisanal cheese, or even some baked goods, it's a token of appreciation that extends the experience and leaves everyone with a smile.
Conclusion
Hosting a foodie party doesn't have to be a stressful affair, especially with the wealth of options and resources at your disposal. From crafting your own gourmet menu to taking advantage of excellent local catering services, you have a variety of ways to impress your guests. And if you're in the mood for Mexican or any other type of cuisine, the local dining scene won't disappoint.
At the end of the day, it's all about creating a memorable experience for your guests. Follow these tips, pay attention to detail, and most importantly, enjoy the process. After all, the best ingredient you can add to any party is the love and joy of hosting. Cheers to great food and even better company!

At Bridge House Tavern, we're more than a team of food enthusiasts; we're a culinary journey waiting to be savored. Our five-member crew is on a relentless quest to explore, create, and share the wonders of the gastronomic world.