Buffets offer a smorgasbord of dining options, but it's easy to overindulge or miss out on the best. In this guide, we'll share expert tips for navigating buffets, from choosing the finest dishes to portion control and dessert delights. Whether you're a buffet pro or a newcomer, these hacks will help you savor every bite and make the most of your dining dollars.
Read on as we share hacks and tips you can use for that upcoming buffet treat. Let's have a look at some of them now:
1. Don't Fast All Day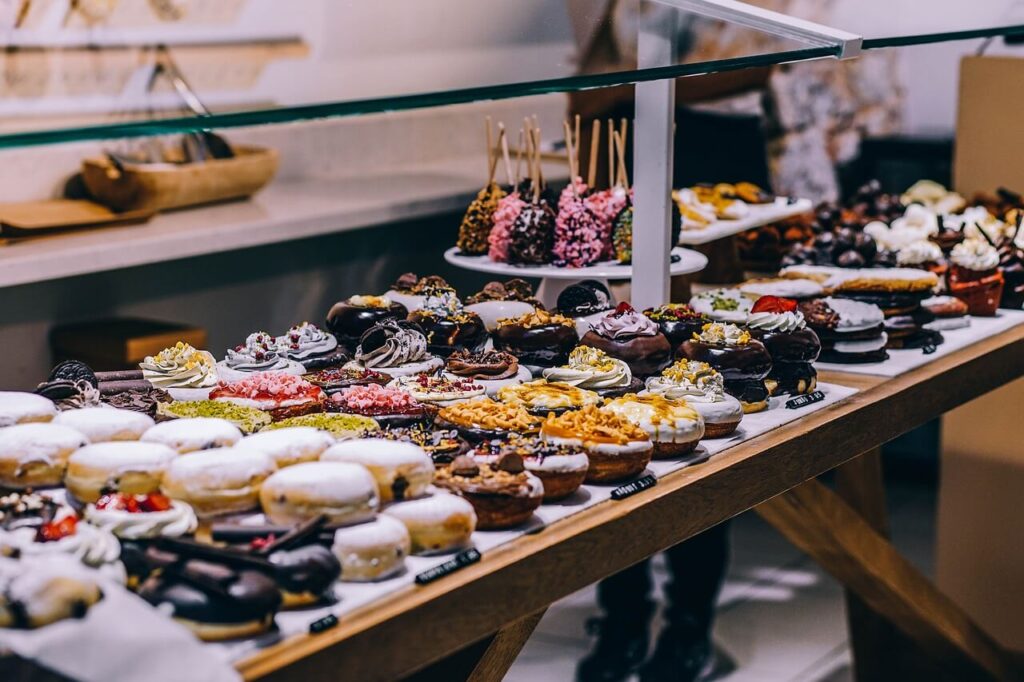 If you're going to have an eating marathon at the buffet, it makes sense to eat nothing all day, right? As it turns out, starving yourself is not the best way to make sure that you eat a lot at a buffet.
According to food experts and competitive eaters, it's best to eat a little something in the hours before a buffet. If you don't, stomach cramps might pop up after one big plate.
If you start feeling hungry before the buffet starts, have some light snacks instead of starving yourself. A cup of soup, a handful of cereal, or some yogurt can tide you over until it's time to eat. While Pigeon Forge has a wide range of restaurant options, it also has stores where you can get these items. While you wait for the best buffet Pigeon Forge has to offer, don't be content with a rumbling stomach!
After the buffet time starts, you can then eat with abandon. Make sure to stay hydrated as well; water will make the stomach pliable. With these precautions, you'll be preparing your body for the big digestion job ahead.
2. Get Some Exercise
Increased physical activity can help you work up a big appetite. However, it's important to know when and how to exercise to get such results.
First off, exercising on an empty stomach is rarely beneficial. Eat a few hours before you exercise, and make sure not to work out too hard. The harder you go, the more blood pulls away from the gut. As a result, you'll be suppressing your appetite instead of increasing it.
Second, keep in mind that you'll feel hungrier after your body's recovered from the workout. If you've worked out for an hour, it will take around that long for the body systems to get back to normal. For most people, a simple walk is better for building up an appetite than an intensive gym workout.
3. Dress Right
You've heard about dressing for the job you want. In general, there is some influence on the kind of clothes we wear. It's not always about how someone else sees you. Your dressing will impact your thoughts, feelings, and actions.
In this case, your job is to make the most of your buffet. Instead of a fitting outfit, it's better to go for loose-fitting clothes with some elasticity. When your midsection is comfortably covered, you'll be able to get your head in a buffet-conquering zone.
4. Take a Look Around
Before you start piling food on the plate, keep your hands empty and take a round of the place. See what they're offering, what looks good, and where everything's located.
While you're taking this tour, keep in mind that buffet and all-you-can-eat restaurants will usually have the cheapest and most filling options at the start. They will also surround the most expensive dishes with the cheaper ones. The goal here is to encourage customers to fill up on the cheap foods and take less of the expensive foods. 
You'll Also Like: What Salad Dressing Is Good for Kidney Disease
5. Get the Most Expensive Dishes First
Of course, you want to get the pricier foods for the best value. Many buffets may have options that we won't eat for our everyday meals due to the expensive ingredients. This is your chance to consume your favorite items even when they cost top dollar.
If you're not already aware of the most luxurious foods and their price, research beforehand. Just a few of these items might include:
Duck meat
Tiger prawns
Oysters
Guacamole
Prime ribs
Lobster
Sushi
Cheese
While you're browsing the buffet, keep these items and a few rules in mind. For instance, fresh seafood will be pricier and more nutritious than the fried options. You may get some rice to complement the food but focus on enjoying the meat and cheese more. Avoid processed foods unless they're your absolute favorite. To get the best of both worlds, you may want to read up on the world's most expensive comfort foods.
6. Avoid Drinks and Starchy Foods
Starchy foods like potatoes, breads, rice, and pasta will fill you up quickly. If you eat too many of these at a buffet, they probably won't leave room for much else.
The same goes for any kind of drink. For one, you may have to pay extra for these. Even if a buffet restaurant is offering free refills on soft drinks, stay wary. These drinks can fill you up and make it impossible to eat your money's worth.
7. Get Small Portions
When you're done scoping out the buffet table, grab a small plate. You want to take a little of the most appealing dishes first. There's no hurry and no race going on. Take your time, taste everything, and then go back to load up on your favorite dishes.
Conclusion
A buffet may not be the healthiest option out there, but it's a fun and memorable one! Apply these tips whenever you visit a buffet, and you'll hopefully be satisfied by the experience.

At Bridge House Tavern, we're more than a team of food enthusiasts; we're a culinary journey waiting to be savored. Our five-member crew is on a relentless quest to explore, create, and share the wonders of the gastronomic world.